'Boruto: Naruto Next Generations' Episode 226 Spoilers: Samurai Vs Scientific Ninja Tools
KEY POINTS
A samurai will be up against science
"Boruto: Naruto Next Generations" Episode 226 is releasing on Nov. 28
The episode will stream on Apple TV, Crunchyroll and Hulu
The solo matches of the Chunin final exams are on as the remaining participants wait for their turns. "Boruto: Naruto Next Generations" Episode 226 is set to showcase Kurogane Tsubaki and Kaminarimon Denki taking on each other for the ultimate title. The new episode is called "Samurai Vs. Science."
The official promo trailer of "Boruto: Naruto Next Generations" Episode 226 shows Tsubaki in her typical ninja attire fighting in the arena against Denki, who is covered with Scientific Ninja Tools from head to toe.
Denki knows it will not be an easy battle against Tsubaki but the former has come prepared to fight and win the match.
Twitter user Abdul Zoldyck has shared the preview of "Boruto: Naruto Next Generations" Episode 226.
"Sarada worried about Boruto and Mitsuki who aren't at the venue. Sarada is being impatient that Boruto and Mitsuki will get disqualified. There are only a few battles left. How will Denki tackle the powerful Tsubaki?! Denki takes the Scientific Ninja Tool he developed against the Samurai Tsubaki!!" read the preview of Episode 226.
In the last episode, titled "Showdown Between Close Friends," the third match began featuring Chou-Chou and Sarada.
Chou-Chou was freaking out when she learned her opponent was her best friend. However, she made up her mind that she was prepared to fight against Team 7's Sarada.
Sarada, too, was determined to give her all to the fight despite facing her bestie. At the arena, Kawaki was present to watch her teammate fight Chou-Chou, but when he saw Shinki staring at him, he got a little annoyed.
The cast of the anime includes Yuuko Sanpei as Boruto Uzumaki, Noriaki Sugiyama as Sasuke Uchiha, Kokoro Kikuchi as Sarada Uchiha, Ryuuichi Kijima as Mitsuki, Junko Takeuchi as Naruto Uzumaki, Chiharu Sawashiro as Hiruga, Hidenori Takahashi as Konohamaru Sarutobi, Shoutarou Morikubo as Shikamaru Nara, Kunihiro Kawamoto as Omoi, Nana Mizuki as Hinata Hyuuga, Tetsuya Kakihara as Deepa, Yūichi Nakamura as Koji Kashin, Yūma Uchida as Kawaki, Houko Kuwashima as Delta, Kenta Miyake as Boro, Akio Ohtsuka as Amado, Junta Terashima as Code and Kenjiro Tsuda as Jigen.
"Boruto: Naruto Next Generations" Episode 226 is scheduled for release on Nov. 28. The episodes are streaming on Crunchyroll, Hulu and Apple TV.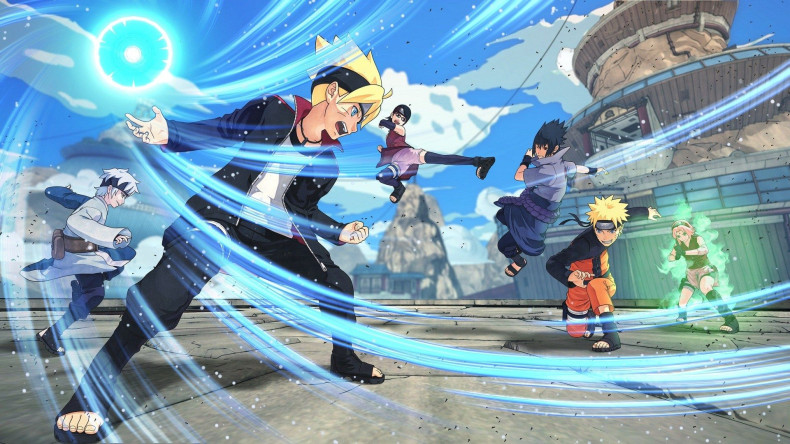 © Copyright IBTimes 2022. All rights reserved.