'Boruto: Naruto Next Generations' Episode 258 Spoilers, Preview, Release Date
KEY POINTS
The Uzumakis are on a vacation
"Boruto: Naruto Next Generations" Episode 258 will air next Sunday
The episode will be available on Crunchyroll, Apple TV and Hulu
Boruto, Naruto, Himawari, Hinata and Kawaki are going on a family trip to the hot springs in "Boruto: Naruto Next Generations" Episode 258. The new episode is titled "Uzumaki Family Hot Springs Trip."
A new trailer of Episode 258 shows Boruto and his family chilling at an inn that is known for its hot springs.
The trailer shows the family having a good time while eating food and playing ping pong. It is a much-needed break for Boruto and Kawaki who just returned after completing a dangerous mission.
In the last episode, Naruto was asked to star as himself in a movie series, titled "Evil Jammer Kagemasa." However, Konohamaru was roped in for the role of the Seventh Hokage.
Konohamaru, who admired Naruto, decided to give his all to playing the character.
"Naruto has been asked to play himself in the popular Evil Jammer Kagemasa shinobi movie series. Konohamaru ends up playing the role in his place. Since this is his first movie appearance and the fact that he will be playing the Seventh Hokage, someone he looks up to, Konohamaru goes all out," read the official synopsis of Episode 257, according to Crunchyroll.
"However, he's troubled when production doesn't quite go as he expected. Upon hearing something from the assistant director, he proposes something to make the movie more enjoyable," the synopsis continued.
The cast of the anime includes Yuuko Sanpei as Boruto Uzumaki, Yusuke Shirai as Ikada Funato, Noriaki Sugiyama as Sasuke Uchiha, Kokoro Kikuchi as Sarada Uchiha, Ryuuichi Kijima as Mitsuki, Junko Takeuchi as Naruto Uzumaki, Chiharu Sawashiro as Hiruga, Hidenori Takahashi as Konohamaru Sarutobi, Shoutarou Morikubo as Shikamaru Nara, Kunihiro Kawamoto as Omoi, Saori Hayami as Himawari Uzumaki and Nana Mizuki as Hinata Uzumaki.
It also includes Ryoko Shiraishi as Cho-Cho Akimichi, Atsushi Abe as Inojin Yamanaka, Yūichi Nakamura as Koji Kashin, Yūma Uchida as Kawaki, Houko Kuwashima as Delta, Kenta Miyake as Boro, Akio Ohtsuka as Amado, Junta Terashima as Code and Kenjiro Tsuda as Jigen.
"Boruto: Naruto Next Generations" Episode 258 is scheduled to air next Sunday. The episodes are available on Crunchyroll, Apple TV and Hulu. The new installments will stream in Japanese with English subtitles.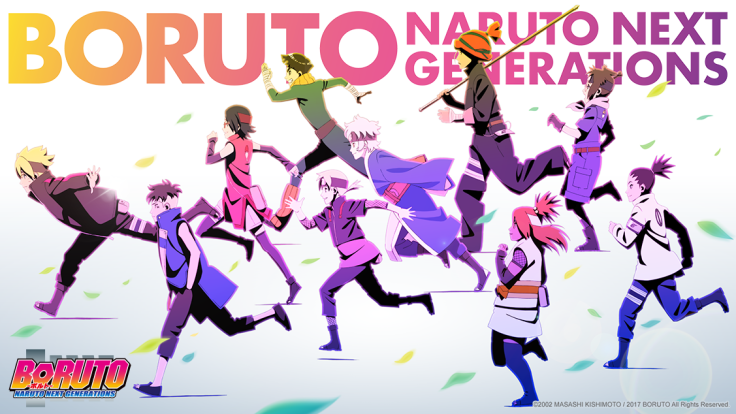 © Copyright IBTimes 2023. All rights reserved.