The Bottom Line: Japan's Adult Diaper Sales Top Children's Diaper Sales: Report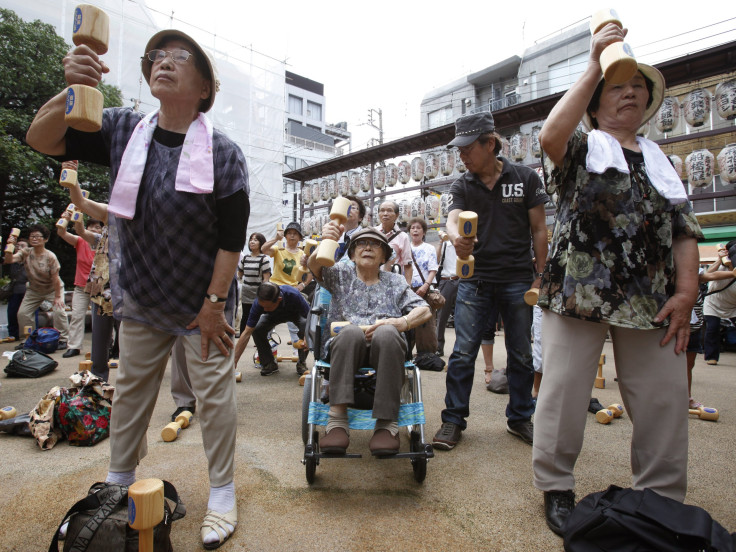 The sale of adult diapers in Japan now exceeds the sale of baby diapers, the latest sign that the nation's main demographic challenge is only getting more acute.
More than 20 percent of Japan's population is now older than 65, and the country's biggest diaper manufacturer, Unicharm (Tokyo:8113), says the sale of adult diapers has surpassed the sale of diapers for kids, Quartz reported Thursday.
The adult diaper market is growing by 6 percent to 10 percent per year, and is already worth 140 billion yen ($1.4 billion). With each unit selling for 2.5 times the cost of infant diapers, the profit margins are far higher. There is also a sales channel that plays in hospitals and nursing homes.
"We perceive this change as a golden opportunity for growth," Shohei Murai, executive vice president of supermarket operator Aeon Co. (Tokyo:8267), said."In the '80s and '90s, Aeon set families that were the massive majority in terms of population as its main target. Now the elderly are going to be the engine of consumption."
Europe's largest hygiene company, SCA (Stockholm:SCAB), based in Sweden, recently sent every man over the age of 55 a diaper sample to try in an attempt to gauge how well adult diapers would sell in Europe.
© Copyright IBTimes 2023. All rights reserved.