Box Elder County Wildfire: 7,000-Acre Fire Closes Interstate 84 In Utah
A 7,000-acre wildfire, sparked by lightning, moving quickly through dry vegetation in Box Elder County, Utah, closed Interstate 84 in both directions between Tremonton and Snowville on Friday, the Utah Department of Transportation confirmed. It is still unclear when the highway will be reopened.
State fire officials confirmed the fire that started at about 4:30 p.m. local time (6.30 p.m. EDT) was burning over 7,000 acres by late evening and was completely uncontained.
Division of Forestry, Fire and State Lands spokesman Jason Curry said no evacuation order has been issued. However, the fire is threatening homes in the area, The Salt Lake Tribune reported. Fire crews from the county and the state are fighting the fire.
Utah Highway Patrol Lieutenant Lee Perry said a passenger bus broke down on the highway and all the passengers were transported to Box Elder County Fairgrounds. The fire department has requested westbound traffic to use Interstate 86 via Interstate 15 near Pocatello.
"Fire on I-84, between Howell and Tremonton, courtesy of UDOT R1 District Engineer Kelly Barrett. NB Traffic is being detoured on I-86 via I-15 at Pocatello; SB traffic via SR-83 at Howel," UDOT Region One reported.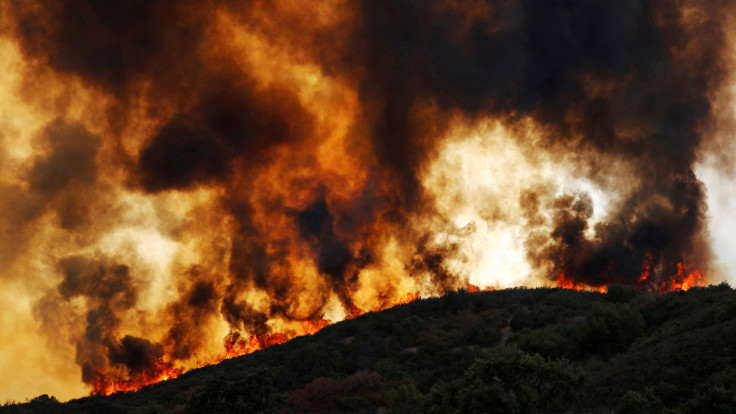 © Copyright IBTimes 2023. All rights reserved.