Boxing: Errol Spence Jr Facing More Woes With DWI Charge
Errol Spence Jr. is on the road to recovery almost a week after he crashed his Ferrari at around 4 a.m. EDT in Dallas. He surprisingly escaped with no major injury but it appears the unfortunate episode is far from over.
According to a report from TMZ Sports, the 29-year-old boxer will be charged with DWI (driving under the influence). Should he be convicted, there is no telling if such would hamper plans for his next fight, ESPN reported. Right now, nothing is on the table and the immediate concern is to see Spence fully recovered from that horrific car crash.
As previously reported, Spence was driving his Ferrari in the wee hours last Thursday at a high-rate speed. His car flipped several times and Spence was eventually thrown off the vehicle. He was not wearing his seatbelt at the time.
Though he suffered no broken bones, Spence ended up with some broken teeth. He is already out of the hospital and expected to make a full recovery. However, there is still no timetable on when he can return to full boxing.
That being said, an indisposed Spence likely dashes hopes of seeing him fight either Manny Pacquiao or Terence Crawford. Following his win over Shawn Porter Jr. recently, those were the two names mentioned as possible next opponents. Of the two, Crawford seems to be the one eager to face the undefeated boxer.
In another post, Crawford gave his take on the Spence vs. Porter fight. He admits that it was a close fight but chides that Porter could have won it as well. Regardless, all he cared about at the time was arranging a showdown with Spence.
Crawford revealed that his camp tried to set up a clash with Spence Jr. But according to him, the southpaw and his camp always had an excuse and talks bogged down.
The future remains gloomy for Spence and what lies ahead. The only thing certain is he is still young and can get back to his feet. However, the DWI charges will play a vital role as well. Depending on the punishment, his time preparing for his next fight is affected. Between Pacquiao and Crawford, it appears the latter is a likely scenario. Pacquiao is not getting any younger and could soon consider retirement.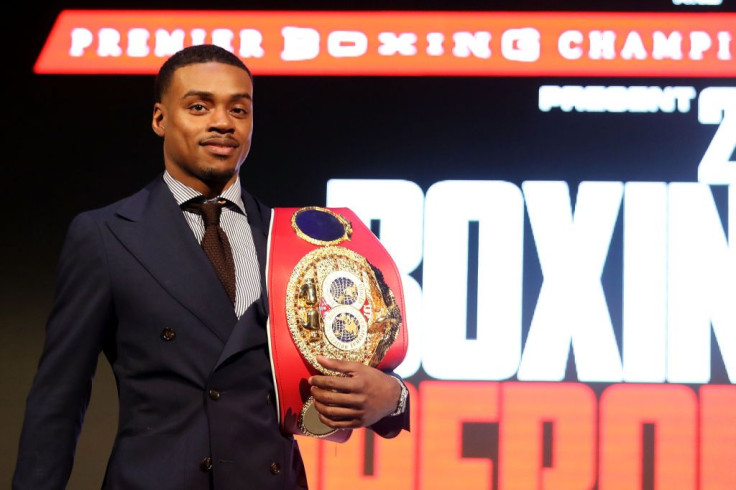 © Copyright IBTimes 2023. All rights reserved.