Brad Pitt Photographed With Alia Shawkat At In-N-Out After Allegedly Connecting Through Art
KEY POINTS
Brad Pitt and Alia Shawkat went to In-And-Out in LA recently
The A-listers are rumored to be dating
Brad Pitt is still single after divorcing Angelina Jolie in 2016
Brad Pitt and Alia Shawkat have been linked to each other for months. And a recent photo of the rumored couple just heightened speculations that they are indeed an item.
TMZ shared a photo of Pitt and Shawkat ordering at an In-N-Out branch in Los Angeles on March 8. In the snap, which was just released on Tuesday, Pitt and Shawkat's backs are turned towards the camera. They are looking at the menu at a popular fast-food chain.
The outing isn't surprising because Pitt and Shawkat are friends. But the actor's fans are convinced that there's something deeper going on between them. In fact, a source told Hollywood Life that Pitt and Shawkat share a special connection with each other through their art.
"He's a fan of her work. Alia is a big deal in the LA art scene, and since his divorce [from Angelina Jolie], Brad has been hanging out in that world more and more. That's how friendship came to be. He doesn't talk about art much, but it's a huge part of his life," the source said.
However, the unnamed source's claim didn't coincide with TMZ's previous report. Earlier this month, the publication claimed that Pitt and Shawkat are just friends.
Sources told the publication that Pitt doesn't feel the need to get back on the dating scene anytime soon because his focus is on his career and on his kids. As such, the actor's recent photo with Shawkat doesn't mean that they are dating.
During the recent awards show, Pitt even joked about the status of his dating life. He said that he wanted to bring his mom to the Golden Globes but feared that they would be rumored to be dating.
After all, Pitt is rumored to be dating any woman that he is photographed with even when he's been single since his divorce from Angelina Jolie in 2016.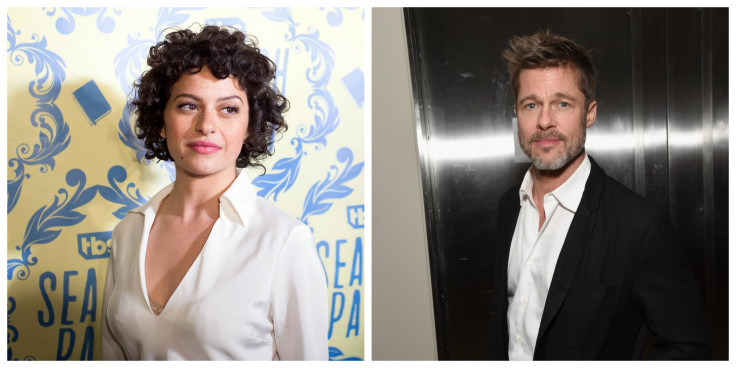 © Copyright IBTimes 2023. All rights reserved.