Brazilian President Dilma Rousseff Cleared in Petrobras Corruption Scandal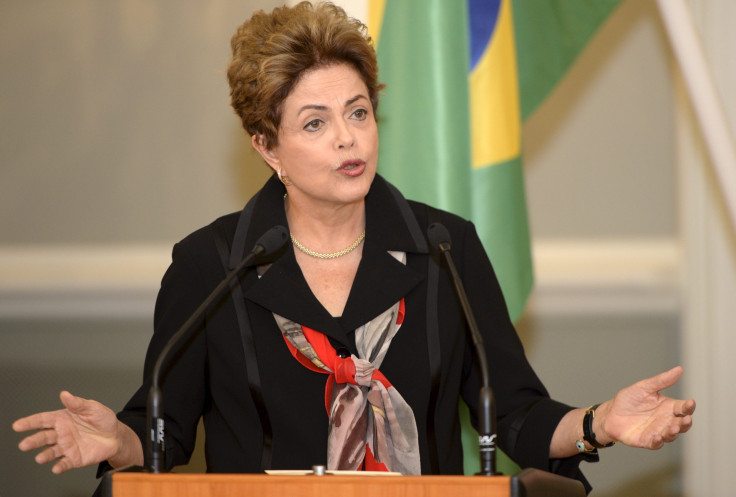 Brazilian President Dilma Rousseff has been cleared of wrongdoing in the Petrobras scandal by a parliamentary commission report released Monday, Telesur English reported. Commission spokesman Deputy Luiz Sérgio Nóbrega de Oliveira said the report found there was no proof in any of the examined documents that Rousseff or her predecessor Luiz Inácio Lula da Silva were involved in the energy giant's corruption scandal. The commission, consisting of 27 largely pro-government lawmakers, is set to vote on the 754-page report Thursday.
An estimated $2 billion was diverted from Petrobras between 2004 and 2014 by a network of construction companies, Petrobras executives and politicians, federal police alleged. More than 50 Brazilian politicians, including Rousseff, who won the country's hotly contested election runoff in October 2014, were involved in the inquiry. Among the politicians implicated was the former treasurer of the ruling Workers' Party João Vaccari Neto, who received a 15-year prison sentence for accepting bribes from Petrobras.
The commission's report states the crimes committed in the scandal were personally motivated, and called Petrobras a "victim of a cartel." It exonerated former Petrobras presidents Graça Foster and José Sérgio Gabrielli.
For several months, Rousseff has been the target of protests across the country calling for her impeachment, after critics said she failed to rid the government of corruption, according to the BBC. Rousseff's unpopularity has been reflected in her recent approval ratings, which showed that just 10 percent of respondents surveyed in a late-September Ibope poll thought her government was doing an "excellent" or "good" job, the Wall Street Journal reported.
The commission in charge of the investigation into the Petrobras scandal also has come up with 14 legislative proposals to bolster Brazil's anti-corruption laws and improve the way state companies are run. The case is still under investigation by the Brazilian federal police, the Curitiba court and the Supreme Court.
© Copyright IBTimes 2023. All rights reserved.
FOLLOW MORE IBT NEWS ON THE BELOW CHANNELS