'Breaking Bad' Season 5 Episode 15 'Granite State' In GIFs: Walt Plots Revenge As He Lives In Exile [PHOTOS]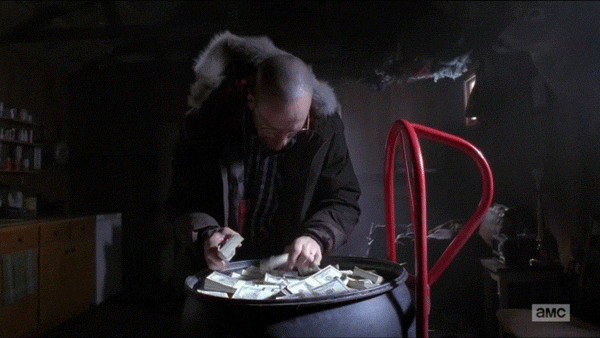 Story elements of AMC's "Breaking Bad" have started to come full circle on the most recent episode aired on Sunday night.
Walter White's (Bryan Cranston) secret is out, leaving Walt and Saul Goodman (Bob Odenkirk) on the run from a nationwide manhunt and Skyler White (Anna Gunn) left to deal with the authorities. Meanwhile, Todd Alquist (Jesse Plemons) continues to grow into the ruthless druglord that Walt once was, keeping Jesse Pinkman (Aaron Paul) in captivity to cook more of the signature blue meth that made Heisenberg, Walt's drug lord pseudonym, so notorious and rich.
Take a look at GIFs below from "Breaking Bad's" Season 5 Episode 15, titled "Granite State."
Escaping to A New Beginning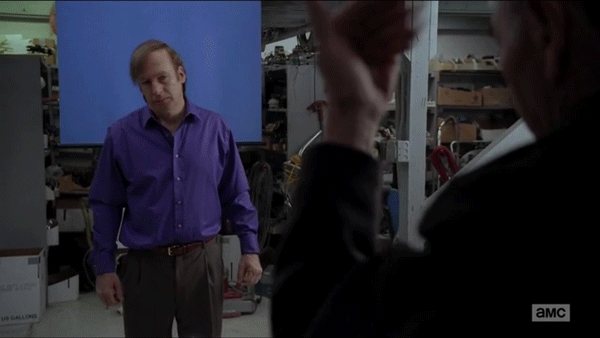 This episode of "Breaking Bad" begins with the red van that picked up Walt in last week's episode arriving at a garage, with Saul in tow. Saul now donning a purple button-up shirt is then instructed to stand in front of a blue background to take a picture, starting the process of him taking on a new identity and getting out of town.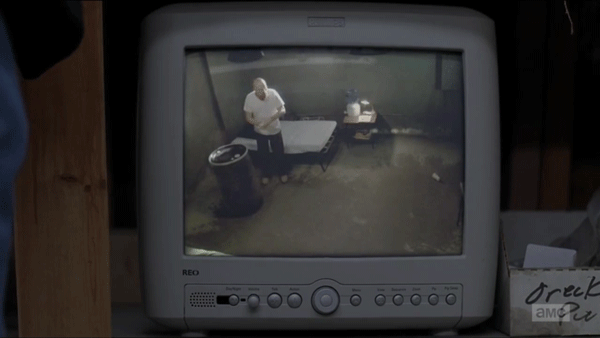 Meanwhile, Walt has already been waiting at the garage, impatient and impotent.
Dazed Marie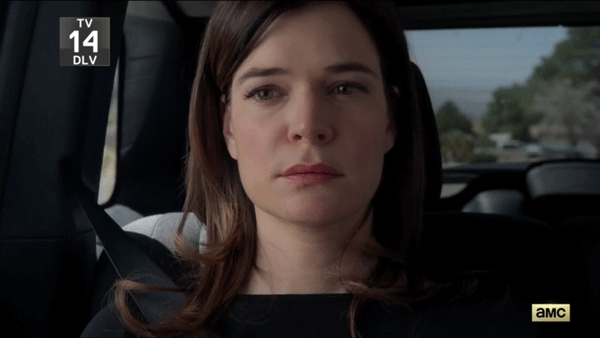 Marie Schrader (Betsy Brandt) continues to be in sort of a trance as Drug Enforcement Agency, or DEA, agents escort her home, only to find that it had been broken into, presumably to obtain the confession tapes of Jesse Pinkman.
Watching Jesse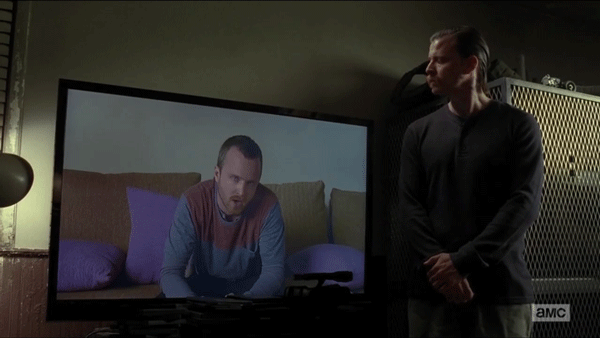 Todd and his Uncle Jack's (Michael Bowen) crew are then seen watching the newly obtained tapes, where Jesse implicates Todd in the murder of the boy who witnessed the train robbery of methylamine by Walt, Jesse and Todd in a previous episode of "Breaking Bad."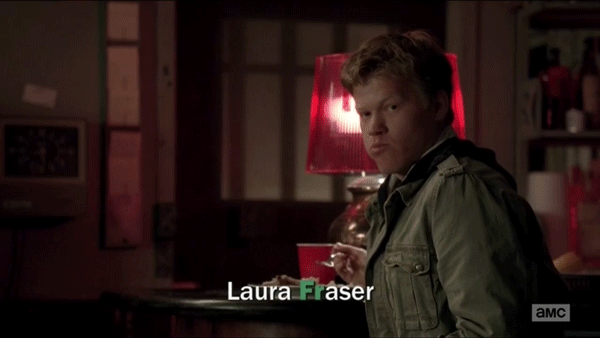 Todd continues to watch the tapes without any emotion, showing just how ruthless and emotionless he has become in his quest to become richer and more powerful from cooking and selling the blue meth.
Grasping at Straws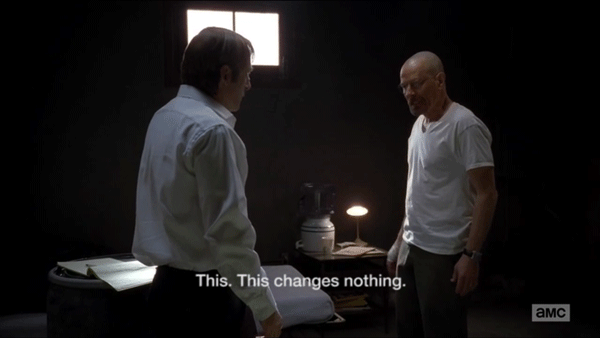 Saul tries to convince Walt to lay low for a while, which Walt stubbornly ignores initially as he begins plotting to take down Todd and his Uncle Jack's crew. Walt is abruptly stopped as coughing from his cancer forces him to sit down.
Skyler's False Sense of Security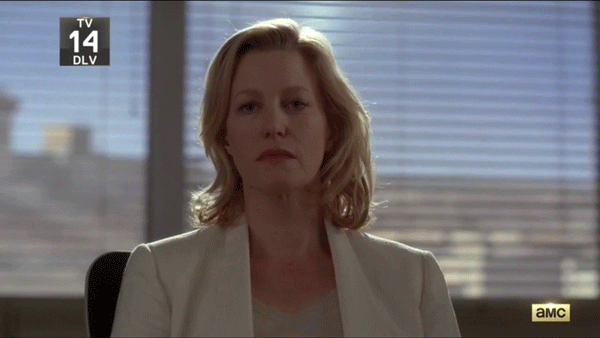 With authorities keeping Skyler under a microscope, it has created a lot of problems for Skyler and her family, but it also offers some protection as well since police are even watching her house at all hours.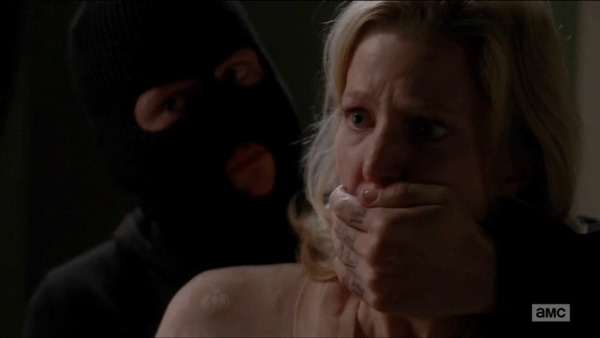 However, that proves to be insufficient as Skyler discovers several masked men who broke into her house to ensure she stayed silent about Lydia Rodarte-Quayle's (Laura Fraser) involvement in Walt's meth operation.
Lydia's Insecurity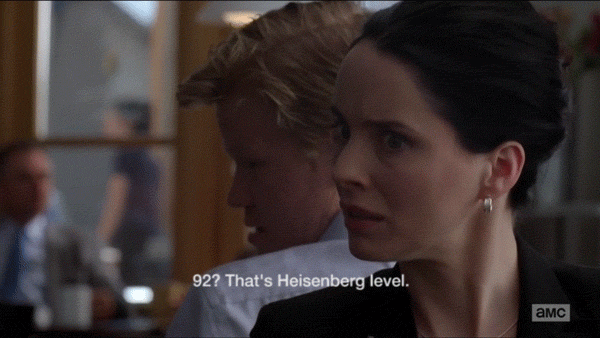 Todd meets with Lydia, explaining that Skyler would remain silent, even though Lydia wanted her dead and out of the picture. Todd takes her mind off that by offering his "Heisenberg-level" blue meth to her, which piques her interest.
Walt's Winter Wonderland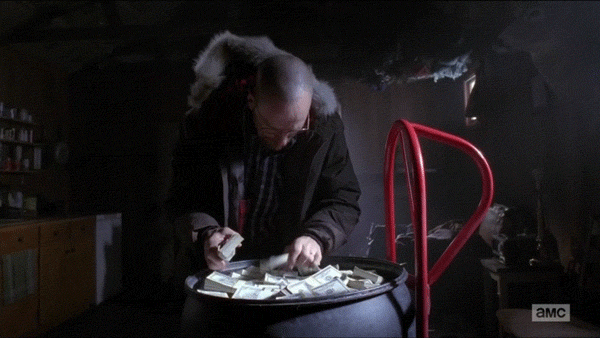 After being dropped off by the man in the red van, Walt takes shelter in a remote cabin somewhere in snow-covered New Hampshire, also taking on a new identity, the maiden name of Skyler -- Lambert.
As soon as he's left alone, he begins plotting his next move, while also trying to stay warm.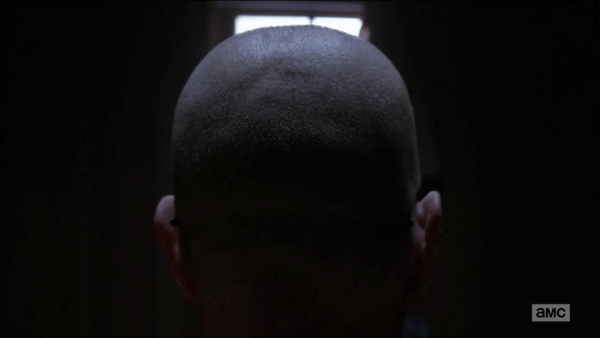 In the process he dons his signature black hat, signifying his return to his manipulative and scheming ways.
Jesse's Fatal Mistake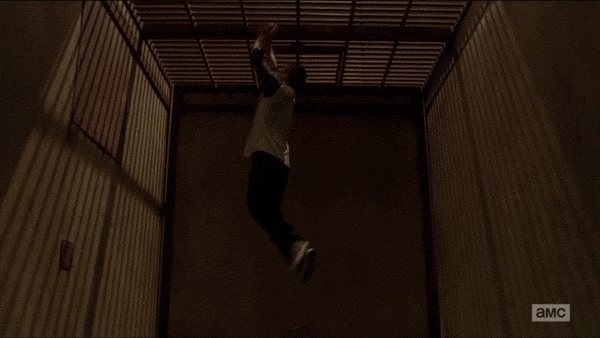 Using a paperclip, Jesse manages to get out of his chains and handcuffs. After Convincing Todd to leave Jesse's cage uncovered, Jesse attempts to make an escape, getting as far as a chain link fence.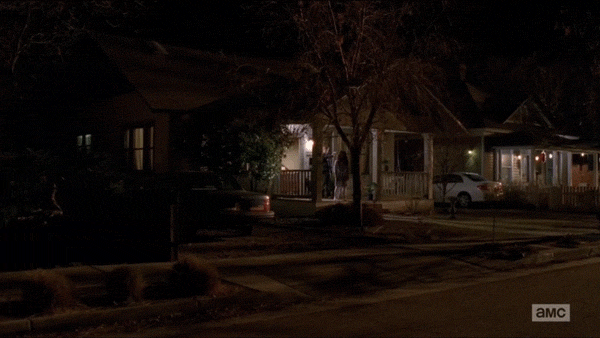 This desperate move proves to be a fatal one, not for Jesse, but Andrea Cantillo (Emily Rios), who Todd kills as a message to keep Jesse in line.
Flynn's Reminder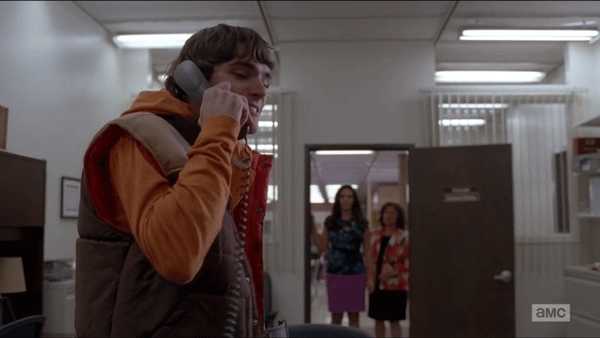 Walt attempts to get in contact with his son Flynn (RJ Mitte), under the guise of his aunt promising to send money. Flynn becomes furious and begins screaming at Walt over the phone, ending the call with such a strong line -- "Why won't you just die already? Just die."
Walt's Motivation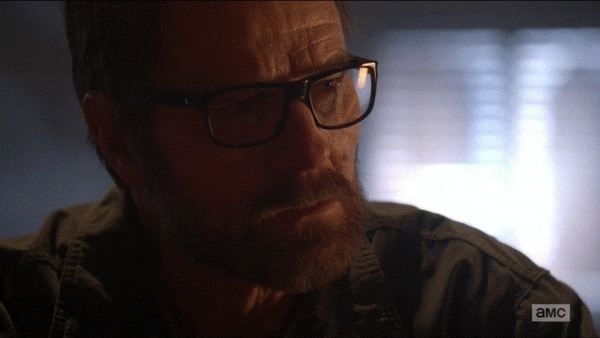 Feeling somewhat defeated, Walt calls the DEA and leaves the phone on the hook, for the most part asking to get caught. He changes his mind after he sees his ex-partners, Elliot and Gretchen Schwartz (Adam Godley and Jessica Hecht) on the television talk show "Charlie Rose," denying that Walt had any significant involvement in the company that made him rich. Police are seen converging on Walt's location at the bar, but he was long gone by the time they arrived.
Let us know what you thought about this week's episode of "Breaking Bad" titled "Granite State" in the comments.
© Copyright IBTimes 2023. All rights reserved.