Breaking The 'Grass Ceiling': How Women Are Changing The Weed Industry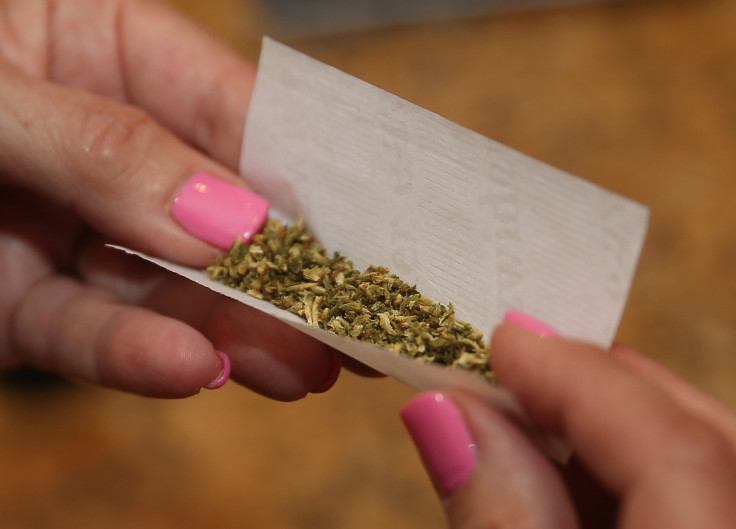 An overwhelming majority of Americans support the legalization of cannabis, and despite a federal government that continues to be woefully out of step on this issue, states are picking up the slack to forge a new legal cannabis industry in the United States for the first time ever.
As the story of legal cannabis continues to be written, it is important not to lose sight of the contributions that women have made to facilitate these shifts in perception. Despite the ongoing conflict between current cultural and political wills, the cannabis industry itself continues to thrive in the country due in large part to the advocacy, strength and tenacity of women from across the country and around the world. As I have witnessed first-hand as the CEO of Women Grow, women are finding ways to upend the "grass ceiling," becoming the visionaries and tastemakers that are propelling the industry beyond its current limitations.
Each year, our organization welcomes thousands of entrepreneurs, thought leaders and the canna-curious of all persuasions to our Annual Leadership Summit. The Summit and events like it provide an opportunity to witness how far the industry has grown by influencing vital arenas such as technology, marketing, operations, advocacy, caregiving and product development.
Networking and sharing of personal stories — from brand-building to challenges to industry discovery — create an opportunity to recalibrate as a community to encourage and inspire, as well as solidify efforts to break down institutional and societal roadblocks. Cultivating and nurturing leadership with varying voices and perspectives will help to evolve the entire industry to ensure its viability for all who wish to participate in its future.
As in other areas of our lives and businesses, the cannabis industry is waking up to the fact that diversity and inclusion are vital to its very survival. It is necessary to encourage those of varying ages, abilities, statuses, as well as people of color and members of the LGBT community, to step up and take leadership positions in the vibrant and growing cannabis community.
Our recent diversity report in conjunction with New Frontier Data — which showed that women have minority ownership in 57 percent of cannabis businesses — covered topics as cannabis usage, gender and racial discrimination, sexual harassment as well as diversity and inclusion in business strategies. It also showed that there is still much work to be done to right ongoing wrongs and injustices. But the cannabis industry is in a unique position to be an example of how new standards can create a beneficial environment to foster growth for those who choose to participate.
When women grow, we all grow. When women lead, we inspire change. When women unite, we are unstoppable and a force for change for all.
Kristina Garcia is the CEO of Women Grow, a national professional network that connects, educates and empowers female leaders in the cannabis industry.
© Copyright IBTimes 2023. All rights reserved.