Brian Laundrie Update: Parents File Petition To Access Son's Estate
KEY POINTS
Brian Laundrie died of a self-inflicted gunshot wound to the head
His body was found a month after Petito's remains were discovered in Wyoming
Gabby Petito's death was ruled a homicide by manual strangulation
Brian Laundrie's parents, Chris and Roberta, filed a petition in Sarasota County, Florida, on Wednesday to gain access to the estate of their son. The family's attorney, Steven Bertolino, told Fox News Digital that the step was taken as Laundrie, who died by suicide, did not have a will.
Neama Rahmani, a former prosecutor who is not associated with the case, told the media outlet that a petition for summary administration is necessary when assets are less than $75,000.
"The estate will consist of Brian's assets and liabilities," Rahmani told Fox News Digital. "Any civil wrongful death lawsuit by Gabby's parents would be filed against Brian's estate."
Laundrie was a person of interest in the disappearance and death of his fiancée, Gabby Petito. The 23-year-old was reported missing after authorities found Petito's remains at a national forest in Wyoming on Sept. 19. Petito's death was ruled a homicide by manual strangulation.
22-year-old Petito was reported missing on Sept. 11 when the couple was on a cross-country road trip.
After nearly a month long search for Laundrie, his remains were found in the Myakkahatchee Creek Environmental Park in Florida on Oct. 20.
Laundrie reportedly died of a self-inflicted gunshot wound to the head. Bertolino, the Laundrie family's attorney, said the gun used was taken from his parents' home.
Neither Bertolino nor the Laundrie family previously mentioned a firearm missing from their home to the FBI.
"While law enforcement was at the Laundrie home on Sept. 17 to complete the missing person report for Brian, we volunteered to surrender all guns in the home to avoid any possible issue going forward," Bertolino said, adding: "While retrieving and taking inventory of the guns, it was realized one pistol was missing."
Late last month, reports surfaced that Brian's parents could be moving out of Florida after putting their house up for sale just weeks after their son's suicide. The house sits on a 10,000 square foot land and is the headquarters of the Laundrie family's juicing business.
However, the family's lawyer said that the "for sale" sign was placed there as a hoax, according to WFLA.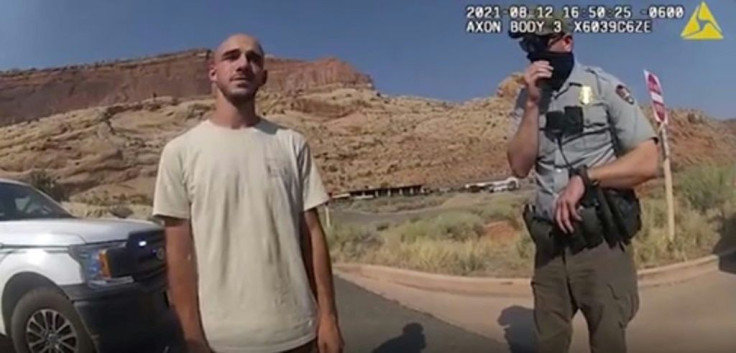 © Copyright IBTimes 2023. All rights reserved.
FOLLOW MORE IBT NEWS ON THE BELOW CHANNELS