BRICS Nations Open New Development Bank In Shanghai As 'Alternative' To IMF, World Bank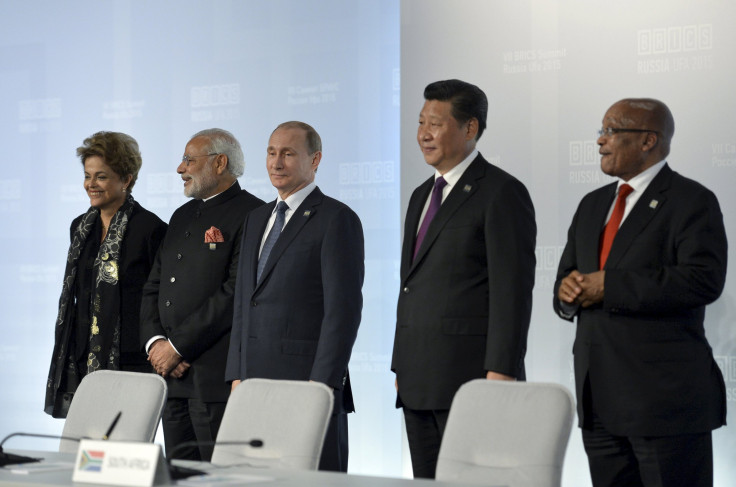 A new $100 billion bank, which will serve the interests of the emerging BRICS countries, opened in Shanghai on Tuesday, challenging other international finance groups. The "New Development Bank," backed by Brazil, Russia, India, China and South Africa, is an "alternative to the existing U.S.-dominated World Bank and International Monetary Fund," and will finance infrastructure and development projects, according to its website.
The IMF and the World Bank have been criticized for stringent structural readjustment programs that nations must undertake in order to qualify for loans, and for not doing enough to give developing nations a voice in its voting process.
China is seen as the dominant player in the new financial organization, being larger than all other BRICS economies combined. It accounted for nearly half of global economic growth between 2008 and 2013.
However, the NDB had a rocky start, with negotiations and disagreements between its member nations causing several delays since it was first proposed in 2012. NDB officials have indicated that they are not trying to directly compete with more established global financial authorities. "Our objective is not to challenge the existing system as it is but to improve and complement the system in our own way," NDB President Kundapur Vaman Kamath said, according to Reuters.
The NDB opens shortly after the establishment of China-led Asian Investment Infrastructure Bank (AIIB). Kamath said that after meeting with AIIB officials, he decided to open a "hotline" in order to improve relations between "new institutions coming together with a completely different approach."
Both the NDB and the AIIB come at a time when China is expanding its investment impact in the developing world. The country has financed major infrastructure and development projects in several African nations, and Chinese firms have increased their penetration into the continent.
China has refuted claims that it would seek to dominate the NDB. "The Chinese people love peace. In the blood of the Chinese people there are no genes for invading others or dominating the world. China does not acknowledge the old logic of 'when a country is strong it must dominate'," China's President Xi Jinping told reporters in July.
© Copyright IBTimes 2023. All rights reserved.