Brielle Biermann Joins Mom's Feud With Kenya Moore In A Twitter Rant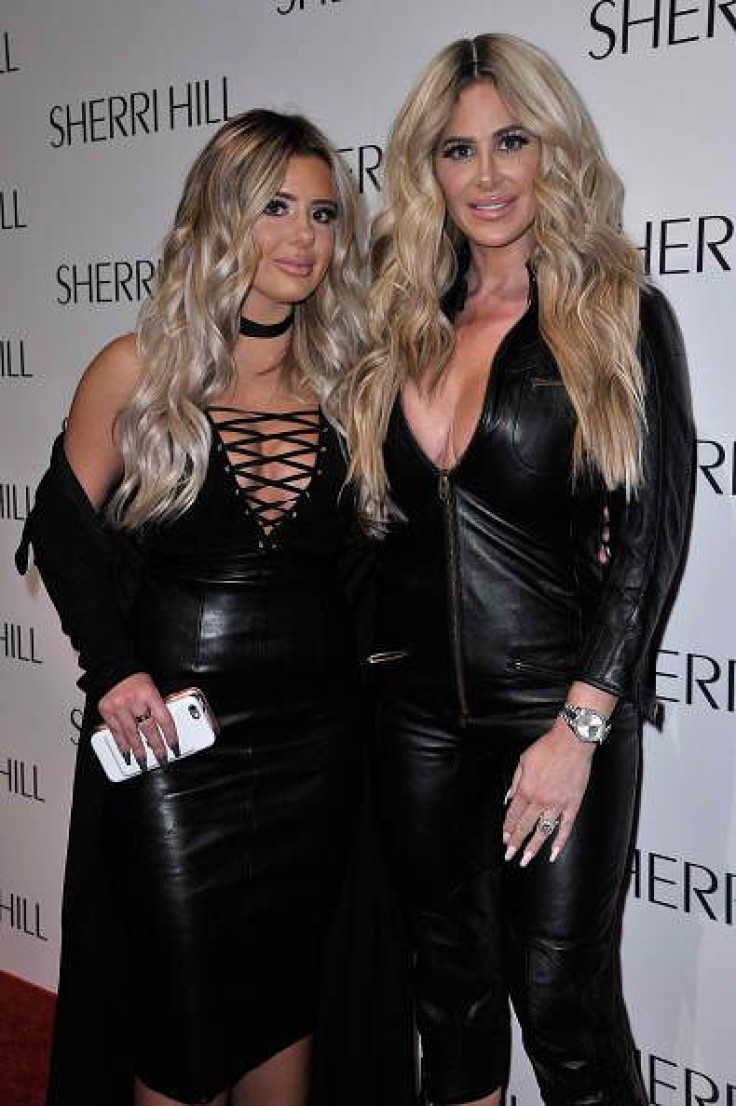 Brielle Biermann has joined the ongoing conflict between her mom Kim Zolciak-Biermann and Kenya Moore.
On Saturday, Brielle took to Twitter to rant and diss her mom's "Real Housewives of Atlanta" co-star. She did not mince words and openly expressed her disdain for Moore, writing: "[Kenya] is a dumb ugly evil [expletive]."
Brielle also accused Moore of stalking her and her mom. One follower commented one of her tweets, saying, "You won't @ her tho." She replied, "I don't need to! she stalks me and my mom."
READ: How did "Real Housewives of Atlanta" cast react to Kim Zolciak-Biermann's return?
While some sided with Brielle, most didn't agree with her with insult, especially with regards to Moore's looks. "Yeah okay. Kenya is a natural beauty vs DUCK LIPS Lol one holds a crown honey! Haha," Twitter user commented on Brielle's post. "If you think Kenya is ugly on the outside then you must think Kim is hideous on the outside," another Twitter user wrote.
Some users criticized Brielle and Kim for their cosmetic surgeries, pointing out that the latter seems hypocritical for bashing Moore for her appearance. "This coming from the girl who at 18 already had to have plastic surgery. Kenya is a natural beauty always has been. Your moms face is plastic," one Twitter user wrote.
Previously, Brielle admitted that she got lips injections like her mom. Aside from this, Kim confessed that she had a tummy tuck, a hernia fixed, got a breast augmentation and had Botox, Entertainment Tonight reported.
Meanwhile, Moore kept her cool despite the insults and simply posted a photo of herself on Instagram on Sunday. In the snapshot, she is wearing a white dress that showed off her curves. She paired her get-up with white sandals. "#aboutlastnight Everywhere you look there are haters... don't let them dull your shine or steal your joy. #shine #happy thatsMrsDalyToYou #whytheystaymad #obsessed #kenyamoore #rhoa," she wrote in the caption.
After some time, the "Don't Be Tardy" star posted a screenshot of a conversation she had with a male friend involving the same photo Moore shared on her social media. The man dissed the reality star, saying, "You can't dull something that don't shine tho," to which Brielle agreed.
Moore and Kim's feud started while they were filming "Real Housewives of Atlanta." Their feud was ignited when the former was asked about the latter's return in the series. "Kim needs a check, so Kim will be back," Moore said, according to E! News.
Meanwhile, Kim has not commented on her daughter's tweets about Moore. However, she shared a quote from Mark Twain on Instagram about repressing anger and how this emotion ruins the person feeling it. Many believe that the post was a response to her daughter's Twitter rant.
What's your take on Brielle's post about Moore? Drop a comment below.
© Copyright IBTimes 2023. All rights reserved.