Britain's Prince Philip Hospitalized For Surgery, Will Spend 92nd Birthday In Bed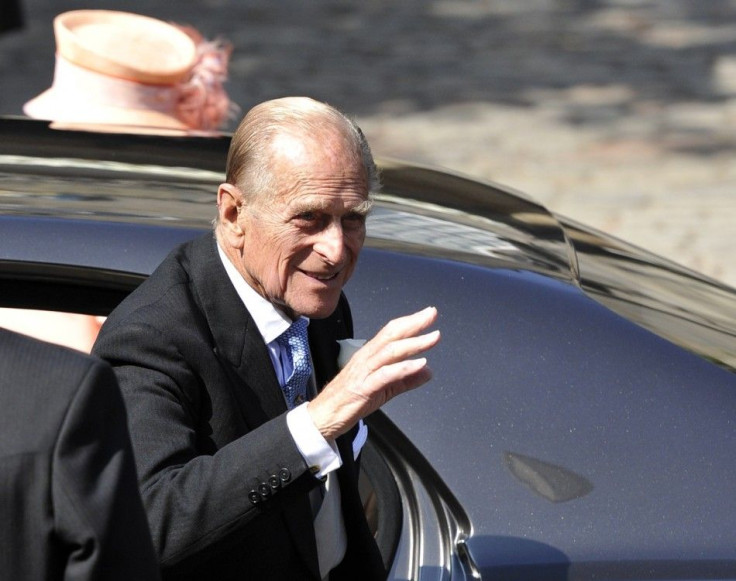 Britain's Prince Philip, husband of Queen Elizabeth II, was hospitalized on Thursday night after complaining of abdominal pain.
The Prince, who just hours earlier had attended a garden party for 8,000 people with Queen Elizabeth, is expected to undergo exploratory surgery at the London Clinic on Harley Street sometime on Friday.
The Duke of Edinburgh was in good health at the tea party and his admittance to the hospital was by arrangement, a palace official told the Daily Mail, quashing rumors that there was any sort of emergency involved.
"The Duke underwent abdominal tests last week and was told a few days ago that he needed to have an exploratory operation. He was admitted to hospital by arrangement and left quite calmly – and without any panic – after today's garden party, where he was on top form."
Guests, too, had no indication that the Duke was about to be hospitalized, as he appeared "as boisterous and chatty as ever," according to the Mail.
In the past week alone, Prince Philip had missed two official engagements -- a lecture at Windsor Castle and a reception at Buckingham Palace. But palace officials said that it was not due to abdominal pains.
"He has been feeling under the weather in recent days but that is because he had lost his voice. The two are quite unconnected."
Ahead of the surgery, a Buckingham Palace spokesperson at the London Clinic told BBC that the Prince was in good spirits. However, the prince, who will turn 92 on June 10, is expected to spend his birthday in hospital as he is likely to be under observation for two weeks.
Around the same time last year, Prince Philip missed a part of the Queen's Diamond Jubilee celebrations when he was hospitalized for abdominal pains. He was later diagnosed with a bladder infection.
In December 2011, he was treated for a blocked coronary artery.
© Copyright IBTimes 2023. All rights reserved.
FOLLOW MORE IBT NEWS ON THE BELOW CHANNELS