Britney Spears Releases Netflix And Chill Anthem 'Do You Wanna Come Here' From Her New Album 'Glory;' Listen Here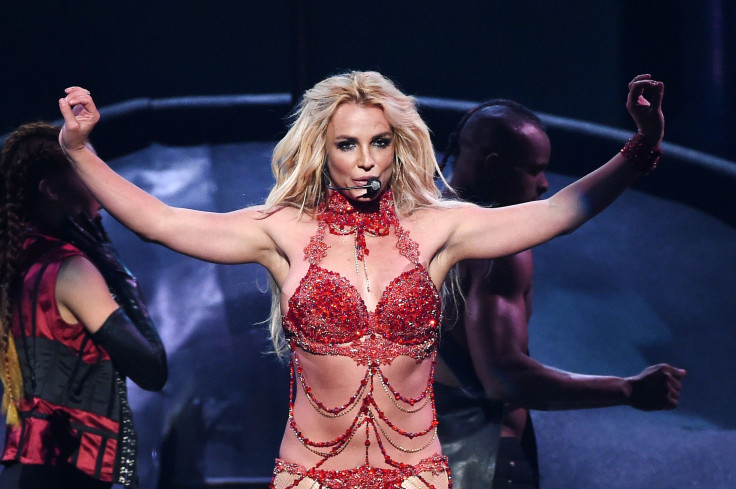 Popstar Britney Spears is gearing for the release of her new album, "Glory." After releasing songs such as "Clumsy," "Private Show" and "Make Me" featuring G-Eazy from her new album, the singer released a fourth song, titled "Do You Wanna Come Here," which embodies the essence of Netflix and Chill.
Spears sings, "I could get into that kissin' and touchin' or we could be good and do next to nothin'," before the beat picks up. The singer then croons, "Cause all I want is what you want, and all you want is me. Yeah, all you want is what I want, and what I want is you."
"Do You Wanna Come Over" is a dance-friendly and up-tempo track.
Listen to the upbeat song below:
Although Spears' other songs from the new album like "Make Me" and "Private Show" has more R&B beats, "Clumsy" is a club-friendly electro-dance number.
Spears' ninth studio alum will drop on Aug. 26. Her eight studio album, "Britney Jean," released in 2013. It's been a long time since the pop diva made a hit record. Hopefully, "Glory" will surpass "Britney Jean" in sales.
Spears will also be performing for the MTV Video Music Awards this year. The pop diva has given some of her most popular performances at the VMAs including dancing to "I'm a Slave 4 U" with a boa constrictor and kissing pop icon Madonna on stage. She will be joined by rapper G-Eazy and on stage they will perform "Make Me" from "Glory," Entertainment Weekly reports.
This will be Spears' first performance at the VMAs since 2007.
You can purchase "Do You Wanna Come Here" on iTunes here or stream the whole song on Spotify here. This year's VMAs will air on Sunday, Aug. 28, at 9 p.m. EDT on MTV.
Are you excited to see Britney perform after so many years? Hit the comments with your thoughts!
© Copyright IBTimes 2022. All rights reserved.
FOLLOW MORE IBT NEWS ON THE BELOW CHANNELS