Britney Spears Reveals Fitness Routine, Shows Off Toned Body On Instagram
Pop icon Britney Spears is undoubtedly one of the hottest musicians out there. The way she has aged with such an impressive physique is really commendable. And now she is opening up about the grueling fitness routine that helps her maintain her flawless figure.
The 37-year-old singer posted a new video on Instagram in which she can be seen doing a new gymnastics and yoga-inspired workout session with her boyfriend and fitness guru Sam Asghari. The clip begins with Asghari lying on the ground with his legs up the air.
His feet are on Spears' desirable butt and lower back, and her shoulders are resting on her hands. The video moves forward with Spears performing a series of movements with her legs. The "Womanizer" hitmaker showcased her how flexible she is by spreading her legs wide and even bending her knees.
Later in the video, the couple can be seen mirroring their movements. They also performed came poses, before sitting while facing each other with their legs stretched out each other's hip joints.
The songstress shows her strength at the end of the video when she does a handstand and walks down and back up a set of three stairs using her hands. Britney admitted that this is the first time she was able to walk on her hands up and downstairs.
The "Toxic" singer was seen wearing a blue string bikini and underwear of the same color. The ensemble perfectly flaunted her toned body and enviable booty.
The video was seen more than 1.5 million times on Instagram and fans flooded the comments section with a lot of praise. One user called her a "Queen of Acrobatics."
Spears and Asghari have been in a relationship for almost three years. They met each other on the set of her 2016 music video for "Slumber Party." They are known for regularly sharing pictures and videos of their fitness routines online.
Meanwhile, it is being reported that Spears' 14-month public breakdown is set to feature in an upcoming new documentary "Britney Spears – Breaking Point." The story will reflect upon the time when the singer was dealing with mental illness.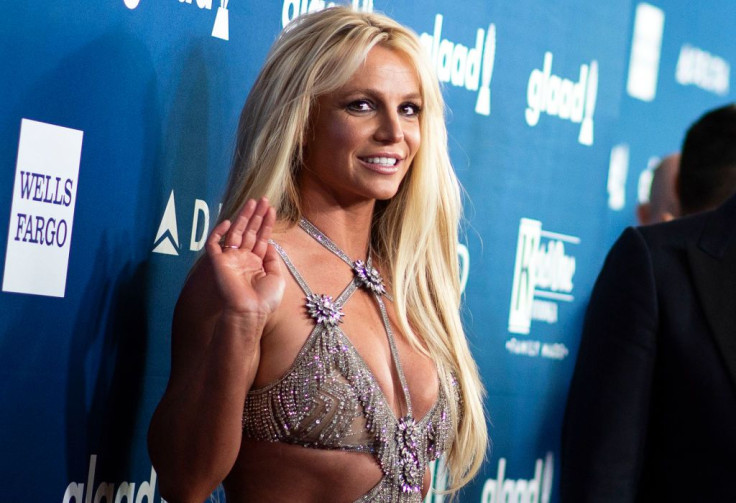 © Copyright IBTimes 2022. All rights reserved.
FOLLOW MORE IBT NEWS ON THE BELOW CHANNELS