Brogramming In Africa: 'Women Who Code' Takes Learning To Code Global With New Branches In Algeria, Mexico City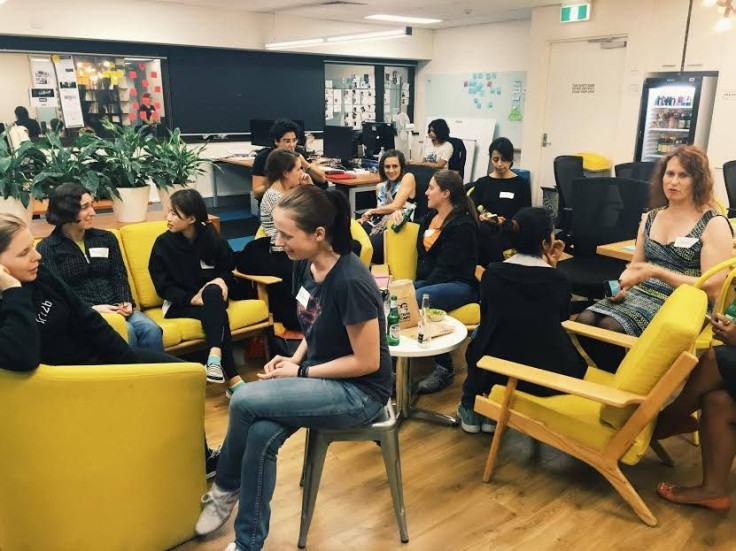 Silicon Valley is far from the only tech hub with a gender diversity problem. Take Algeria, for example. Racha Bella, a 28-year-old pharmacist from the capital Algiers, chose to pursue coding after her baccalauréate exam qualified her for entry into the Ecole Nationale Supérieure d'Informatique, a school for computing in Algeria.
While pharmacy was potentially a stable and lucrative career, Bella craved for something more. "Pharmacy is pretty awesome, but it didn't have the self-satisfaction. I wanted to do something that would make me more confident about myself," she said.
Bella was able to get an education in coding, but finding a community and career network in the field was not easy for her and the six other female students in her 18-person class. "It's competitive to get a job, but it's not so hard. It's just that companies are choosing every time a man and not a woman," Bella said. "They just prefer that. Being a developer makes the person so busy. We need to work hard and prove ourselves."
She found some help. Women Who Code, a San Francisco nonprofit, is providing Bella and her co-director Fatma Djoudjou with a network of fellow industry professionals and businesses, some financial backing to get the team going and best practices for growing a support group.
Launched in 2011, the organization of about 30,000 members now reaches 53 cities in 18 countries on six continents. Algeria is Women Who Code's first branch in Africa, where CEO Alaina Percival said the team will need to work to find industry partners and build up enthusiasm for coding. "We're asking women on a regular basis throughout the year to give up their evening time to forward their careers," Percival said. "We want to make sure that they aren't sacrificing anymore than they already are."
Culture For Coding
Women Who Code helps by hosting meetups and sponsoring scholarships for women to learn and practice coding as well as connect with other developers. But while after-work networking events, late-night coding in dorm rooms and all-night "hackathons" may be popular in the United States, Africa has not witnessed the same intensity of commitment, Bella said.
"We can't stay all night outside the home," Bella said. "It's not that I'm not allowed, but many parents don't want their daughter to stay outside the home at night, and we need to respect that."
Instead, Bella has plans to sponsor hackathons and other activities during the day and on weekends. She also hopes to find sponsoring businesses that can provide the group's members with laptops and other equipment to take home, in order to complete assignments.
Coordination difficulties have also struck other branches in Women Who Code. Percival said she expected the network to be "incredibly successful" in Bangalore, India. However, that group faced the hurdles of finding the best times for events and easy transportation.
"Where tech companies are and where people live are very far apart," Percival said. "People take buses two hours to commute, and since our events are traditionally held at night, it's been an issue."
But like the Algeria team, the Bangalore team has found ways to overcome the initial stumbling -- such as by hosting classes and meetups during breakfast and lunch hours. And the organization has looked to connect with companies that are willing to sponsor meals, space and equipment. In some areas, however, not all businesses are accustomed to the concept of sponsoring.
At a global level, Women Who Code has partnered with tech companies Box, Yelp, CapitalOne, twilio, Etsy, Craigslist and Google. Algeria may not have as strong a tech hub as the San Francisco Bay Area or London, but some large tech companies in the area include cloud software company Mobilis, mobile network provider Djezzy and telecom carrier Ooredoo. The Algerian branch hasn't formalized any relationship with businesses yet.
Another new branch in Mexico City -- Women Who Code's third site in Mexico -- has partnered with Google, GitHub and Platzi, a code training school in Latin America. Dayra Chiu, the branch's 22-year-old director, said she's building on the partnerships to provide free software licensing and instructors for small training programs.
'Brogramming' Abroad
Chiu hopes to establish more free learn-to-code programs in Mexico City, hosted by women and for women. Chiu was able to attend a so-called "hacker school" for free as a member of a trial group. In her 20-person class, three students were women. But shortly into the three-month program, Chiu was the only woman remaining.
"They told me they didn't have time, but I think they got intimidated. I think it was the environment. The examples the instructors used were all for men -- like getting drunk in the bar or how to get in touch with a girl," said Chiu, who currently works as head of marketing at startup funding site Crowdfunder Mexico.
During the training school, Chiu learned about Women Who Code and Girls Who Code, an organization headquartered in New York that works with high school students. "I realized that Women Who Code was in Colima and then Merida, so I asked, 'What is happening there, and why isn't it happening here?'"
Chiu contacted Viviana Palacios, co-founder of the Women Who Code branches in Colima and Merida, who then introduced her to Marcela Lango, who is now Chiu's co-director. "We didn't know each other but we realized that we had a lot of things in common. We both love playing video games like Pokemon," Chiu said.
Now Chiu and Lango are both working to make coding careers for women more culturally accepted in Mexico and breaking from the stereotypical path of being a housewife. "You can study being a housewife in school. It's seen as a career. We want more girls to learn to code," Chiu said.
Confidence In Leadership
In Algeria, Bella looks to inspire more of her friends and neighbors to learn coding. As a teenager, Bella aspired to be a doctor. Her mother is a midwife, and her father is a surgeon. But her parents suggested pharmacy.
With her new degree, Bella hopes to pursue a career in bioinformatics, linking her love of and experience in pharmacy with her new skills in coding. The ability to program will allow her to more intensely acquire and analyze data, a skill that she plans to apply to parasite research. Bella hopes to launch her business on venture capital or research funds, but she realizes that her classmates may have more difficulty finding a job with local companies.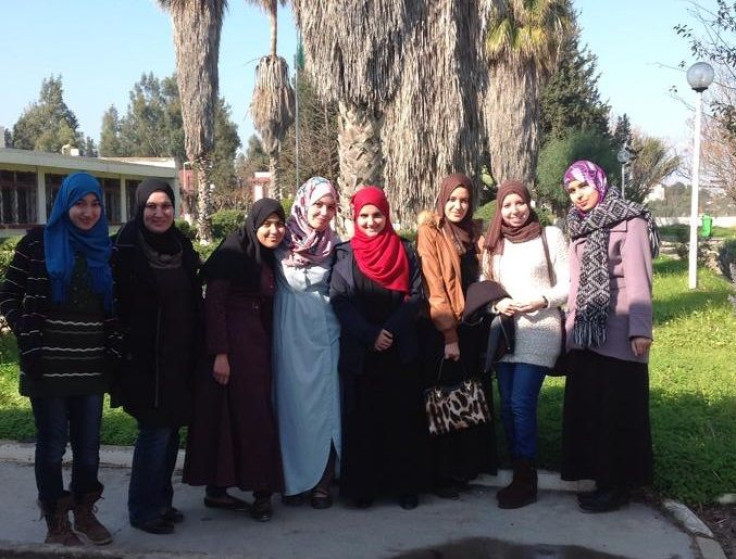 Women Who Code is one of several large communities looking to support and grow the network of female developers. Bella discovered the nonprofit while interning in San Francisco through a Google-funded scholarship. Women TechMaker is Google's global program to support women in technology. Bella and Chiu said they've also witnessed the growth of TechWomen, a U.S.-government funded initiative, in their areas.
For Percival of Women Who Code, global reach has always been a focus. Now she's steadfast on not only opening new branches around the globe but also supporting the women leaders who have taken charge of the network, she said.
"We want our directors to be leaders," Percival said, "to transition from leaders of Women Who Code to leaders in the tech industry."
FOR FREE to continue reading
✔️ Unlock the full content of International Business Times UK for free
offer available for a limited time only
✔️ Easily manage your Newsletters subscriptions and save your favourite articles
✔️ No payment method required
Already have an account?
Log in
© Copyright IBTimes 2023. All rights reserved.