Brooklyn Chef Lawrence Page Opens Up About The Pink Tea Cup Being Featured On WEtv's 'Hustle & Soul'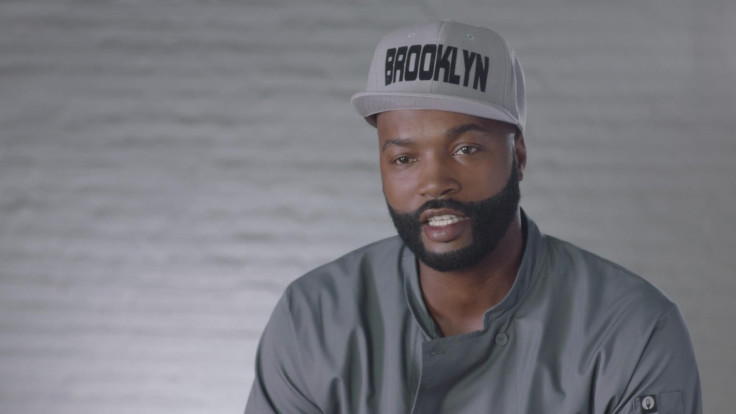 Brooklyn chef Lawrence Page, the executive chef and owner of The Pink Tea Cup, wants to take his restaurant to the next level. So when WEtv asked to show his eatery (and life) on their network, Page was willing to feature his food and personal drama for the masses to consume.
"Hustle & Soul" is about Page "trying to bring my staff up to speed and the challenges" they face in the restaurant business on a daily basis, he told International Business Times in a phone interview Tuesday. "Will we get the Michelin star or won't we get it?" Page teased about the coveted restaurant award. "It's a matter of coming together as a team."
For Page, The Pink Tea Cup is more than just delicious food and tasty cocktails: It's about respect. "The Pink Tea Cup was the first southern restaurant in New York City to push out soul food," Page said. "I'm taking soul food to the next level and giving it the respect it deserves. This food deserves to be looked upon as fine dining… it's something we take seriously in our culture."
Of course, what's reality TV without some drama? Page explained the restaurant business is just one of the relationships in his life, so it made sense to broadcast his personal affairs, too. It's hard to perfect food and it's just as hard to perfect a relationship, he reasoned.
"It feels like I'm in a relationship with everyone," the Brooklyn chef explained.
A major part of the show, based off the trailer, is the relationship between his general manager, Ana, and Candice, one of his bartenders. "It's a very interesting dynamic," Page said.
Part of the drama has to do with Ana being the mother of Page's child. While he wouldn't confirm if he was in a relationship with either Ana or Candice.
"Candice doesn't want to accept Ana because of her feelings. So it's challenging to take orders from someone you don't want to take orders from," Page said about the drama between the two women. "[Candice] has to balance taking orders from Lawrence baby's mom, who's the general manager."
Ultimately, Page wants viewers to see "Hustle & Soul" because everyone in the culinary world can relate to it. "I tell a story in the raw form," Page said. "I finally put it on the table."
"Hustle & Soul" premieres Thursday, March 16 at 10 p.m. EST on WEtv.
Follow me on Twitter @mariamzzarella
© Copyright IBTimes 2023. All rights reserved.