Bruce Jenner Diane Sawyer Interview: 11 Things We Learned About His Transition And Gender Identity Struggle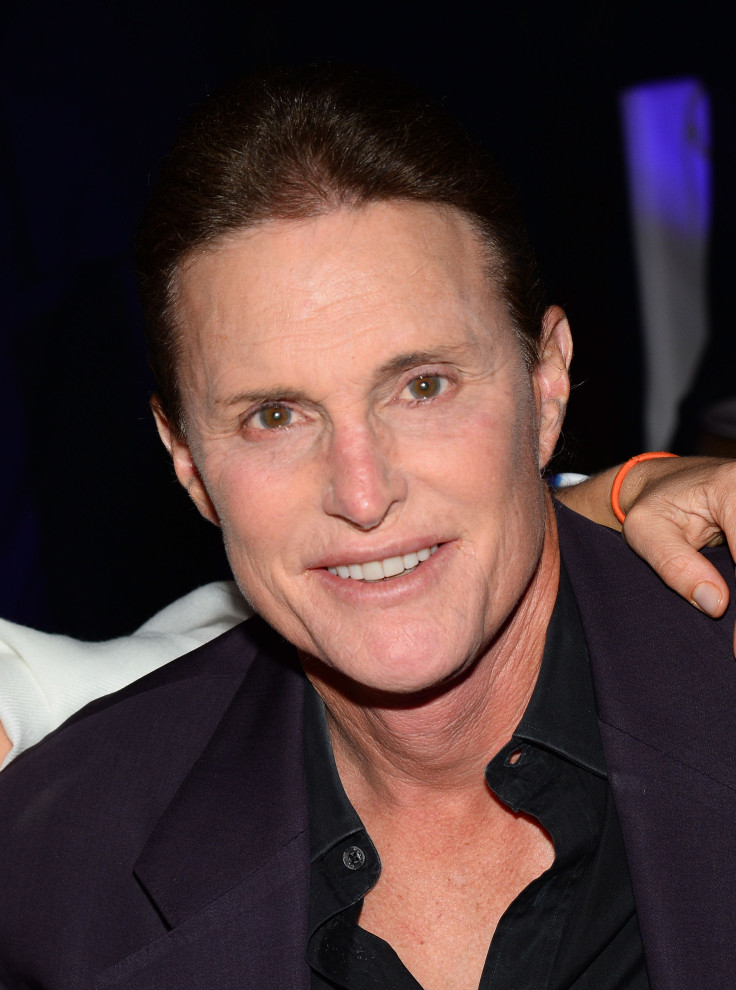 Bruce Jenner sat down with Diane Sawyer to discuss his struggle to come to terms with his gender identity. During "Bruce Jenner: The Interview," the 65-year-old revealed that he has felt he had "the soul of a female" since he was 8 or 9 years old. He shared for the first time that, from that young age, he knew there was something different about himself, although he couldn't quite pinpoint what that difference was. As he grew and matured, he realized that his brain was "much more female than it is male."
Now, Jenner is ready to act on his lifelong dream of being a woman. The first step in that process? Having his story heard. During the two-hour talk with Sawyer, the former Olympian disclosed secrets about his life, his journey and his family that -- until now -- weren't known.
Here are the 11 most important things we learned during "Bruce Jenner: The Interview."
1. When He First Realized He Was Transgender
Jenner told Sawyer it was not until he was 8- or 9-years-old that he became curious about wearing women's clothing. He admitted that in his private time, he had tried on his mother's and sister's dresses.
2. Jenner And His Three Wives
The athlete-turned-reality-star said he gave each of his three wives, Chrystie Jenner, Linda Thompson and Kris Jenner, insight into his battle to understand his gender. He admitted, however, that he was not as honest as he could have been on the subject. Jenner told Sawyer he would downplay it, telling each of his wives that he was simply cross-dressing from time to time.
3. Transitioning In The '80s
Jenner told Sawyer that, after struggling for many years to come to terms with his identity, he decided to see a doctor in the '80s and begin transitioning. He was prescribed hormones, which he took for nearly five years. Jenner revealed that the hormones helped him to sound and appear more feminine, growing breasts -- which he says were nearly "a B cup." He stopped taking the hormones around the time he and Kris Jenner got together.
Before meeting Kris, Bruce also had surgery on his nose and had hair removed from his face and chest.
4. Kris Jenner Was Aware of Bruce's Gender Identity
During the discussion, Jenner revealed that, contrary to previous reports, ex-wife Kris Jenner was aware that he was unsure of his gender identity. Jenner had told her that he occasionally wore women's clothing, adding that she even saw him in a dress. Although she was tolerant of his cross dressing, Jenner told Sawyer he did believe these feelings played a role in the demise of their marriage. The 65-year-old said it was "not what she expected."
5. Bruce Is Not Gay
During "Bruce Jenner: The Interview," Jenner was asked about his sexual preference. The former track star said he was "not gay" to the best of his knowledge, but added, "I've never been with a guy." Things became more complicated when Sawyer asked if, after he completes the transition to female, he will consider himself a lesbian.
"You're going back to the sex thing and it's apples and oranges," he said.
Jenner maintained that he was not looking for a relationship right now and instead wants to focus on himself.
6. Brandon Jenner Was The First To Learn About Bruce
Jenner shared that Brandon Jenner, his third born son, was the first of his kids to know his new gender identity. Brandon, who agreed to appear on the show, was open to his father's feelings. The 33-year-old sat down with Jenner and told him, "I saw a sense of bravery that, for all your previous accomplishments, far exceeds all of them."
7. Kim Kardashian And Kanye West
According to Jenner, he opened up to 33-year-old Kim Kardashian first. He says, much to his surprise, Kim was the most accepting of his stepchildren. He explained to ABC cameras that Kim later told him it was actually husband Kanye West that opened her eyes to what Bruce was going through, helping her to keep an open mind.
Jenner did, however, say that Kim didn't take to the idea immediately. She first found out because she'd caught her stepfather trying on a dress. The former Kardashian patriarch said she immediately fled from the house and went for a drive. While he tried multiple times to discuss the incident with her, she frequently shied away from the subject.
The gold medalist says, of all his children, Khloé Kardashian struggled the most with his transition.
8. Bruce Is A Republican
Despite what many believe is a staunch stance against LGBT rights, Jenner told Sawyer he identifies as Republican. He told the ABC interviewer he hopes that one day he'll be able to have an open dialogue with Republican legislators, as he has in the past, and feels they'll be receptive to what he has to say.
9. There will be an E! docuseries.
During "The Interview" it was confirmed that there will be an E! docuseries. The show will chronicle Jenner's journey as he navigates through this new world, although he didn't say whether or not viewers should expect to see a full transition at the end. The show will air this summer.
10. His New Name
Jenner's interview with Diane Sawyer will be his final interview as a man. However, he wouldn't reveal his new name. The reason is that "the media would go crazy and I'd never get rid of them."
"I still have a little time," he added.
11. Transitioning Today
Jenner has been on hormones for a year and a half, but that doens't mean that he's immediately undergoing sex reassignment surgery. He told Sawyer that there is "no rush." But one thing is certain -- it will not be filmed.
FOR FREE to continue reading
✔️ Unlock the full content of International Business Times UK for free
offer available for a limited time only
✔️ Easily manage your Newsletters subscriptions and save your favourite articles
✔️ No payment method required
Already have an account? Log in
© Copyright IBTimes 2023. All rights reserved.