BTS' Jin Shaves Head Ahead Of Military Enlistment, Twitter Reacts
BTS singer and the band's oldest member, Jin, shared a snap of his newly-shaved head two days before his military enlistment, which elicited mixed reactions from fans.
The 30-year-old "Butter" singer took to the Weverse app Sunday - two days before his scheduled arrival at the army training center - and uploaded a selfie with his buzz cut and bare face and captioned it, "It's cuter than I thought."
Fans rushed to Twitter and wrote their reactions to the latest photo of the so-called "worldwide handsome" artist and his impending military enlistment.
One fan tweeted a photo of Jin with his freshly-shaved head and said, "Is it just me or Seokjin looks so hot in buzzcut 😭 his eyes and eye brows and lips."
"For real. usually I don't like this haircut but he managed to rock it too like.. 🤷🏻‍♀️ he can make anything look good if it's on him," another said.
Others took part in a trending topic on Twitter - "#FarewellJin" and shared their sadness regarding Jin's military training.
"JIN was why I took interest in BTS and then became Army bc woah!!! You started and remained by BIAS. Your personality and voice 🙌🏽 I can't get over how much you love us and I'll be here waiting for your safe return!! #farewelljin," a user with the handle @MsSammyMichelle said.
Another wrote comforting words to the "Dope" singer and said, "Plz remember,our Jinie, that whenever you feel alone or sad or tired or stressed, millions of Armys are thinking of you." #farewelljin
Meanwhile, authorities have ramped up security at the Key Recruit Training Center in Gyeonggi-do province for the arrival of Jin and 200 other new recruits Tuesday.
On Monday, BTS' management agency BIGHIT Music appealed to the media and fans to refrain from visiting Jin at the army training center on his enlistment date, citing safety concerns.
"In order to prevent safety accidents caused by on-site congestion, Jin will enter the grounds of the recruit training center while in a vehicle without greeting the media or fans separately," the agency wrote in a statement published by Soompi.
BIGHIT Music added, "Due to the nature of the venue, we ask for your understanding that there is no separate waiting space for reporters. The agency will not spare its efforts and continued support until the day Jin fulfills his military service duties and returns in good health."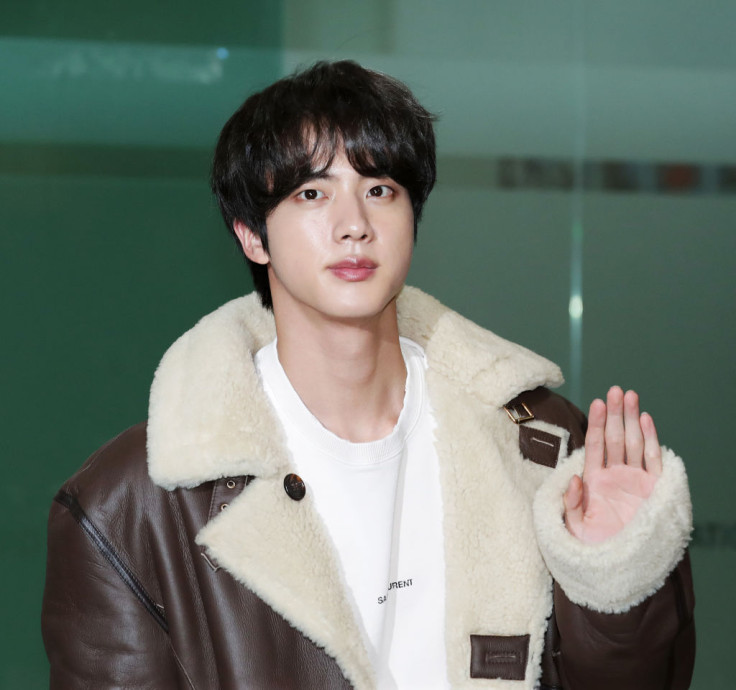 © Copyright IBTimes 2023. All rights reserved.