BTS' Members Enjoy A Much Needed Vacation In The Latest Reality Show 'In The Soop'
KEY POINTS
"In The Soop" is a new nature-themed reality show featuring BTS members and their leisurely everyday life
The group have access to a gaming room, a floating house, a camping car, and more
The members can make decisions and take control of the course of the show
BTS' latest reality show "In The Soop" has a refreshing and lively concept away from the usual glamourous lifestyles of the BTS members and fans are falling in love with it.
"In The Soop" is a new nature-themed reality show featuring BTS members and their leisurely everyday life. The shooting is set at a peaceful location surrounded by nature, far away from the hustle and bustle of a city life. BTS members get to enjoy a much-needed break from their extremely busy schedule.
The show recently started airing on JTBC and consists of eight episodes. All the episodes are expected to be around one hour long. It will also be exclusively available to International fans as paid content on Weverse.
Previously, BTS has released a variety of shows such as "Run BTS" and "Bon Voyage" which showcases the liveliness, craziness, and the bond between the members in a care-free and joyful way.
Its latest show, "In The Soop," promises fans to show the members in a way that they have never been seen before.
The production team ensured that they provided the seven-member band with everything they asked for. The house is set up deep in the forest (Soop means forest in Korean) located between hills and a beautiful water stream. The building structure also includes a gaming room, a floating house on top of the water where the members can go fishing, a camping car with all the required amenities, and more so, the members can enjoy doing whatever they love.
Moreover, the show also ensures that the BTS members are prioritized and are also allowed to make their own choices and take control of the course of the show. They are asked about the kind of activities they'd like to do on their vacation. The production team complies according to their requests as often as possible.
They've provided the members with whatever they want, including a fishing tank for Jin, a sandbag for Jungkook, and a 2m x 2m canvas for Suga so that the boys can enjoy a comfortable vacation while shooting. According to Allkpop, the boys are also allowed to comfortably explore the space on their own, without being surrounded by cameras all the time.
This also helps bring out the creativity of the members as they venture into new hobbies while giving fans a glimpse of everything that happens during the vacation.
"In The Soop" airs every Wednesday at 11 p.m. KST (10 a.m. EST) on JTBC. It is also scheduled to air at 12 a.m KST (11 a.m. EST) on Weverse.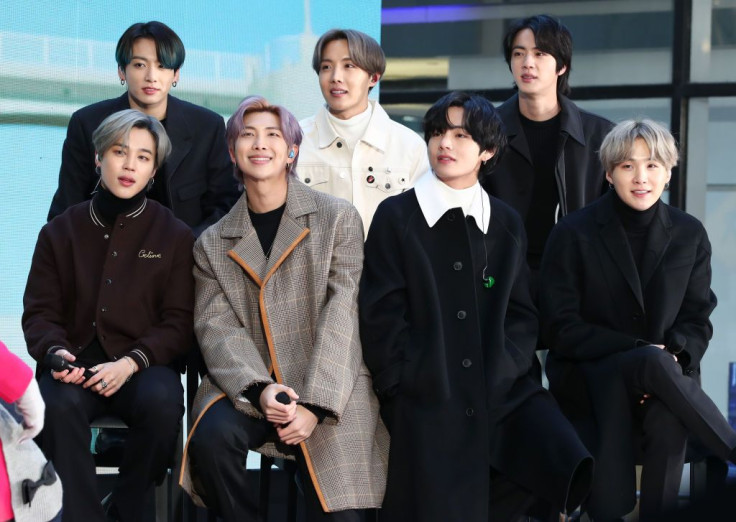 © Copyright IBTimes 2023. All rights reserved.