BTS Sets New Record After Selling Out 4 Shows At LA's SoFi Stadium
South Korean boyband BTS has set a new record for having sold out four shows at Los Angeles' SoFi stadium.
The group's latest milestone was confirmed by SoFi Stadium Vice President of Programming Christy Castillo Butcher Monday.
"We are very happy that BTS's historic first concert in the U.S. since 2019 is being held at SoFi Stadium. BTS sold out four shows for the first time in SoFi Stadium history. This concert achieved the highest ticket sales among any concert held by a single band or artist at the SoFi Stadium," the executive said as per Soompi.
BTS is returning to SoFi stadium Wednesday and Thursday for the last two days of its four-day concert, "BTS Permission to Dance – LA," which has marked the group's return on stage since the cancelation of its world tour in 2019.
The first two of the four shows were jampacked with excited fans. Some celebrities were also spotted in the crowd. American singer Lizzo and Silk Sonic's Anderson .Paak were also seen attending the first day of the concert. He even met with the members of the group backstage along with his son and Korean wife.
On the second day of the concert, Meghan Thee Stallion graced the stage and performed the remix version of "Butter," along with BTS.
SoFi stadium is a new events venue located in Inglewood, California. It opened in September 2020. Home to the Los Angeles Chargers of the National Football League, the stadium brags technologically advanced facilities.
The venue can accommodate up to 100,000 guests, but the large screen behind the stage used at BTS' concert has claimed a lot of space, leaving the available seats to approximately 50,000. To accommodate more fans, the shows are also live-streamed at the nearby YouTube Theater, which can offer up to 6,400 seats.
"It's also the first time that the live concert and YouTube Theater Livestream are taking place simultaneously," Butcher added.
BTS joins the ranks of the legendary Rolling Stones as one of the first artists to perform at SoFi Stadium. It can be recalled that the rock and roll band had a show at the venue in October. Next month, Red Hot Chili Peppers will also hold a concert at the stadium, according to Butcher.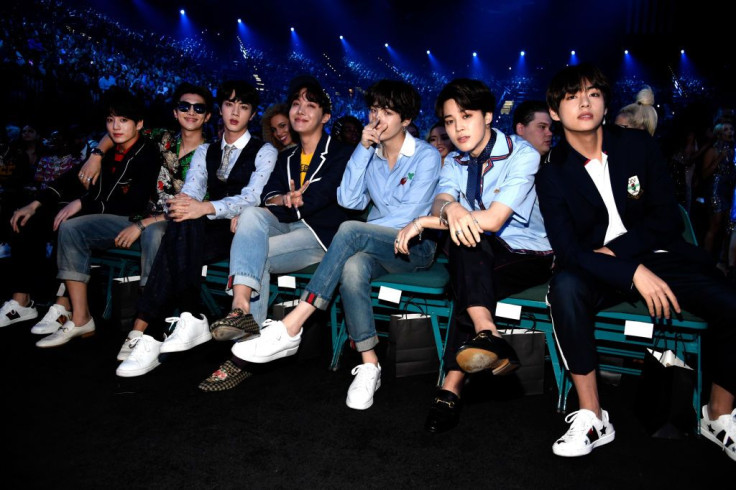 © Copyright IBTimes 2023. All rights reserved.