BTS Singer Jungkook's Mercedes Benz Fetches Nearly $1 Million At Auction
A posh vehicle previously owned by BTS singer Jungkook has been sold at an online auction for nearly $1 million.
Jungkook's Mercedes Benz AMG G63 Edition was put up for auction in November by Seoul Auction's Black Lot, a website that sells rare items. The online auction of the luxurious vehicle ended Tuesday and the SUV fetched 1.2 billion South Korean won ($930,629 million).
The "Life Goes On" singer first purchased the vehicle in September 2019 and it was with him for more than two years, South Korean media outlet Insight reported in November. The car was sold to a collector in March before it was put up for auction.
The opening bid for the Mercedes Benz G-Class SUV (G-Wagon) was 150 million KRW ($112,197), AllKpop said.
"This was Jungkook's favorite car. The fact that the owner wants to find a new owner who is a collector and can value the car also played a factor in putting it in the auction," an insider told the outlet in November.
Black Lot's auction page contained photos of the vehicle from various angles and also details about its specifications and engine condition. The website did not specifically say that the car was owned by Jungkook but briefly mentioned it was a "vehicle driven by a global celebrity."
However, the auction procedures had to be halted due to an influx of foreign bidders after the information regarding the SUV's first owner was leaked last month. When it was suspended, the highest bid had reached $325,720.
Black Lot banned minors and foreigners from bidding when it resumed the auction on Dec. 6.
Jungkook recently bagged the best collaboration honor at this year's People's Choice Awards for his duet with Charlie Puth, "Left and Right." BTS also won the Group of the Year and the Concert Tour awards for its "Permission to Dance On Stage" concerts.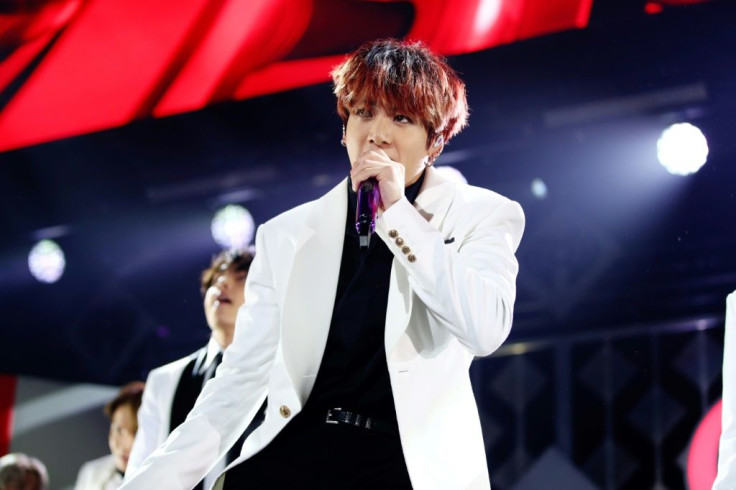 © Copyright IBTimes 2023. All rights reserved.