BTS's Special Gift In Celebration Of Korea's First 'Youth Day' Will Open In 2039
KEY POINTS
BTS received an invitation from South Korea's President Moon Jae-in to attend the country's first "Youth Day" celebration
BTS prepared a time capsule containing items that were thoughtfully picked out by the band members in celebration of Youth Day
BTS's capsule will be stored at the National Museum of Korean Contemporary History in Seoul for the future generation to unveil
South Korean band BTS attended South Korea's first national "Youth Day" inauguration which took place at South Korea's Blue House on Sept. 19. During the event, the members presented a time capsule that will be opened after 19 years.
BTS received an invitation from South Korea's President Moon Jae-in to attend the country's first "Youth Day" celebration as representatives of the younger generation. The third Saturday of September has officially been declared as South Korea's "Youth Day."
The band member gave an emotional and encouraging speech to the youth during the ceremony and shared their experiences and stories about the situations they've encountered while building their careers in the entertainment industry.
"Even if our path is always lined with flowers and fruits, we can't be sure if that's how it'll always be. We never know when things will go downhill when the next rainstorm will strike. At the end of this uncertainty and depression, the seven of us begin to fill each other with dreams and trust, like we were boys again," RM said during his speech.
While talking about their roller-coaster road to success, the billboard's chart-toppers also gave supportive and hopeful messages to the youth of today, who will become the stars of the future. They encouraged the youth to stay strong and not give up on their dreams in the face of uncertainty and despair.
After their speech, the members stated that they had prepared a "special gift" in celebration of Youth Day. They handed over a purple time capsule to President Moon Jae-in and explained that the capsule contained items that were thoughtfully picked out by the band members.
"In celebration of the first Youth Day in Korea, we put together a special gift to the youth of the future. In the box, we placed our musical achievements, memories, love and gratitude toward our fans, and a special message for the young adults who are recipients of this box," said RM while adding that he wishes for the box to be safely delivered to the future generation of young adults.
The purple time capsule will be opened in the year 2039, 19 years from now, during the 20th anniversary of "Youth Day."
According to Koreaboo, the hosts of the event explained that the age of 19 marks the beginning of youth adulthood as per the Korean Law. Meanwhile, the capsule will be stored at the National Museum of Korean Contemporary History in Seoul for the future generation to unveil.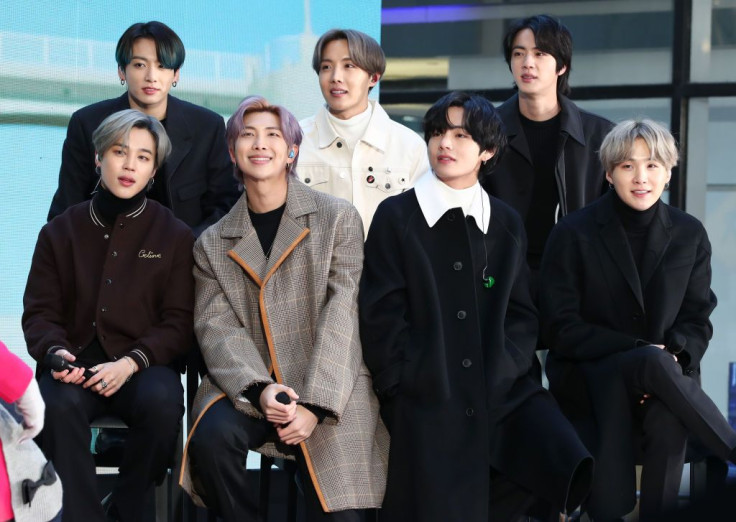 © Copyright IBTimes 2023. All rights reserved.
FOLLOW MORE IBT NEWS ON THE BELOW CHANNELS