Bubba Smith Always Alleged ?69 Super Bowl Was Fixed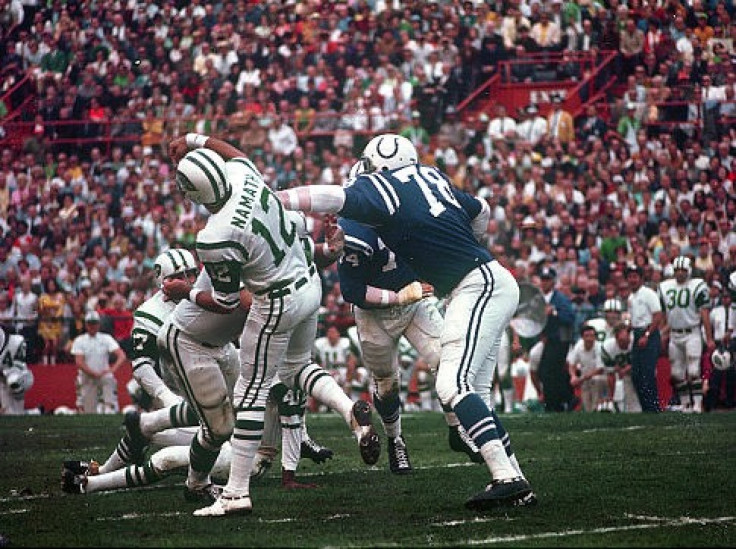 Pro football great Bubba Smith, who died this week in Los Angeles, claimed for much of his adult life that the 1969 Super Bowl between his Baltimore Colts and the New York Jets was "fixed."
The Jets beat the heavily-favored Colts in Super Bowl III in one of the biggest upsets in U.S. sports history. Aided by five costly Colt turnovers, the Jets won 16-7, preceding the even more phenomenal World Series victory by the New York Mets by nine months.
The victory not only sealed the legend of Jets quarterback Joe Namath (who famously "guaranteed" a win three days prior to the game), but it also established the legitimacy of the American Football League (AFL), which at that time was seeking to merge with the National Football League (NFL).
Smith, a superlative defense lineman for the Colts, intimated in his biography and in various interviews that the game was "set up" for the Jets to win (although he never provided any concrete evidence).
The conspiracy theory seems to be that the NFL "needed" the high-profile, glamorous New York team to be champions in order to solidify the merger, sustain the league's popularity and thereby generate millions of dollars in revenue to all teams in the league. (At the time, the New York Giants were a very poor club.)
Reportedly, Smith's credibility was given a boost by some questionable decisions by Colts quarterback Earl Morall and coach Don Shula in the game. After a spectacular MVP season in 1968, Morall performed poorly in the Super Bowl – among other things, he threw three interceptions.
In one particularly controversial play, in the second quarter Morall failed to see receiver Jimmy Orr who was wide open in the end zone and instead threw a short pass down the middle which was picked off by a Jet defender.
Ironically, Morall later followed Shula to the Miami Dolphins.
Smith also claimed that Colts owner Carroll Rosenbloom bet against his own club in the game.
Moreover, Jets quarterback Namath eventually was found to have ties to New York City mobsters. NFL Commissioner Pete Rozelle forced "Broadway Joe" to sell his ownership in a Manhattan club that was frequented by gangsters.
The "fixing" case will likely never be proven, but the fact is that Super Bowl III provided a springboard for the NFL's huge popularity that has been sustained for more than four decades.
© Copyright IBTimes 2023. All rights reserved.