Buffalo Bill's 'Silence Of The Lambs' House Is Up For Sale
KEY POINTS
The Pennsylvania house where Buffalo Bill lived in the movie "The Silence of the Lambs" is up for sale
The iconic house is priced at $298,500 and comes with a lot of features
"The Silence of the Lambs" received universal acclaim and won several Academy Awards, including Best Picture
"The Silence of the Lambs" is considered to be one of the greatest films of all time and continues to enthrall people with its engaging storyline 29 years after its release. The iconic house where the film's antagonist, serial killer Buffalo Bill, lived is now up for sale in Pennsylvania.
According to a listing on Realtor.com, the house is available for $298,500 and sits on 1.76 acres of land along the Youghiogheny River. The description said people can get a "rare opportunity" of owning a property featured in an Academy Award-winning film.
The property is a three-story building located in Perryopolis, an hour outside of Pittsburgh, and still has many of its original features like hardwood floors, woodwork, light fixtures, pocket doors, fireplaces and wallpaper. The house was originally built in 1910.
Along with four bedrooms and 1 bathroom, the house also has a swimming pool, a rose bed garden and a garage.
"With everything the home offers AND ties to the classic horror film... This ionic property would make for an amazing Airbnb!" the description read.
Speaking about the house, the realtors shared that people always ask about "the hole" in the basement, Vulture reported.
"Everybody always asks, 'Is there really the hole in the basement?'" the realtors said. "You're going to have to come down and see!"
In the movie, the house featured a hole where Bill (Ted Levine) used to keep his victims before killing them and removing their skin.
"The Silence of the Lambs" tells the story of Clarice Starling (Jodie Foster), a young woman who is completing her FBI training. Starling is pulled from her training and is assigned to ascertain the details about a serial killer named Buffalo Bill from an incarcerated cannibalistic serial killer named Hannibal Lecter (Anthony Hopkins).
The movie received universal acclaim and won several Academy Awards, including Best Picture.
Hopkins received the Oscar for Best Actor for his 16-minute role in the movie, while Foster won the Best Actress accolade. Filmmaker Jonathan Demme went home with the Best Director trophy.
The movie earned more than $270 million globally and currently holds a rating of 8.6 on IMDb. It also has a score of 96% on review site Rotten Tomatoes.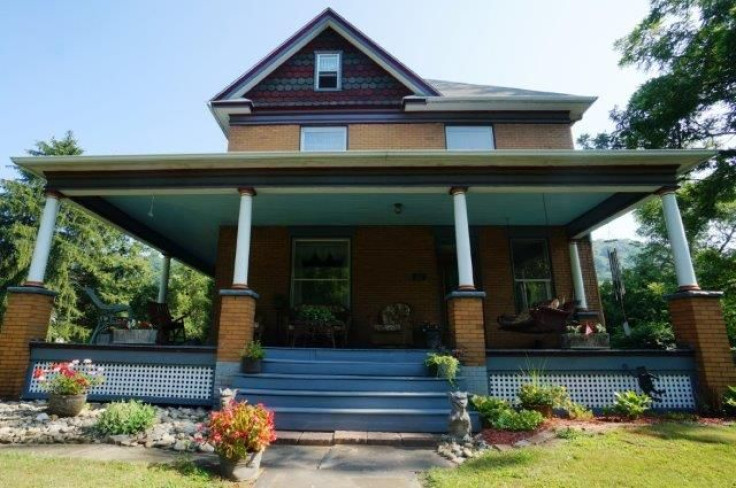 © Copyright IBTimes 2023. All rights reserved.