Caitlyn Jenner Greets Rob, Kanye, Scott And More 'Happy Father's Day'
Caitlyn Jenner has made Father's Day 2019 extra special to all the dads in her family by giving them a shout-out on social media. However, she intentionally skipped someone in her Father's Day tribute.
On Sunday, the Jenner patriarch took to Instagram to share a series of snaps featuring her sons, former son-in-law, ex stepson, the man who sired kids with former stepdaughter Kourtney Kardashian and her soon-to-be son-in-law.
Caitlyn shared candid photos of Burt and Brandon Jenner, Kanye West, Rob Kardashian, Scott Disick and Travis Scott on the social media platform. She also included a snap of her late father, William Jenner, in her post.
"To all the dads in my life—happy Father's Day! Starting with my father, a World War Two veteran. Dad, Burt, Brandon, Kanye, Rob, Scott and Travis—Happy Father's Day," she wrote in her caption.
Burt is Caitlyn's son with actress Chrystie Crownover while Brandon is her son with actress-songwriter Linda Thompson. Kanye is her former son-in-law when she and ex-wife Kris Jenner were still together. Despite their divorce, Caitlyn remains to be very close with the rapper.
Rob is Kris' son, which makes him Caitlyn's ex stepson. As for Scott Disick, he remains to be a part of the Kardashian-Jenner clan even though he and Kourtney have moved on from each other. Meanwhile, Travis is Caitlyn's soon-to-be son-in-law, considering that he and Kylie already have a daughter named Stormi.
Though Caitlyn took the time to pay tribute to the dads in her family, she noticeably skipped Tristan Thompson with whom former stepdaughter Khloé Kardashian shares daughter True, as pointed out by People.
Meanwhile, Caitlyn was recently accompanied by partner Sophia Hutchins when she visited the gravesite of her late father at Arlington National Cemetery in celebration of D-Day. The rumored couple documented the emotional experience on social media.
"Sophia and I at my father's gravesite. An amazing patriot who fought on D-Day 75 years ago, and survived. I miss him every day and am forever grateful for his sacrifice. God bless all of our military," she captioned her post which featured a video of her wiping her tears while standing in front of William's tomb.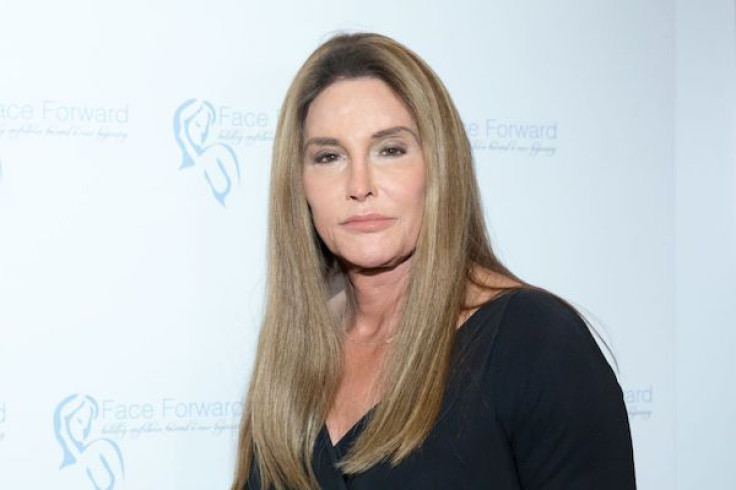 © Copyright IBTimes 2023. All rights reserved.