Caitlyn Jenner's Partner Sophia Hutchins 'Always On The Move' Prior Product Launch
Caitlyn Jenner's rumored girlfriend Sophia Hutchins is very busy these days as she prepares everything ahead of the launch of her own SPF line.
On Saturday, the beauty influencer and aspiring model took to Instagram to share a selfie she took inside a car. Hutchins did not disclose where she was headed when she posed for a snap, but she indicated in her caption how busy she's been lately.
"Always on the move," she captioned the photo that shows off her beautiful makeup and hair for her next destination. "I think I got a little sun the other weekend."
It's not clear if Sophia was joking when she wrote about getting "little sun" in her caption, since she kind of looks like she got a little tan in the photo. It's also possible that she could be teasing about her line of products that are designed to combat the harmful rays of the sun.
Since last month, Hutchins has been going back and forth between New York and Los Angeles and she's also been to other places as she continues to work on her SPF line, called Luma Beauty.
Sophia also got a chance to attend the launch party of Kylie Jenner's Kylie Skin with Caitlyn. The rumored couple even posed for photos with Forbes' youngest self-made billionaire.
There were rumors that Hutchins is closer to Kylie than Kendall, and they appear to be true considering that Kylie has invited Sophia to her birthday celebration last year and to baby Stormi's first birthday bash in February.
An insider previously revealed that the Kylie Cosmetics founder is very happy that her father has someone like Sophia in her life. On the other hand, Hutchins looks up to the youngest Jenner because she thinks the latter has "incredible character" and is "wise beyond her years."
It's evident that there's no rivalry between Kylie and Sophia even though they are soon going to be rivals in the beauty industry. The Pepperdine University graduate has even lauded the "Life of Kylie" star's "genius brands."
Meanwhile, Hutchins accompanied the Jenner patriarch when she paid a visit to her late father William Jenner's gravesite at Arlington National Cemetery in honor of D-Day on June 6. Based on the social media posts they made during the visit, the "I Am Cait" star looked like she got very emotional that day.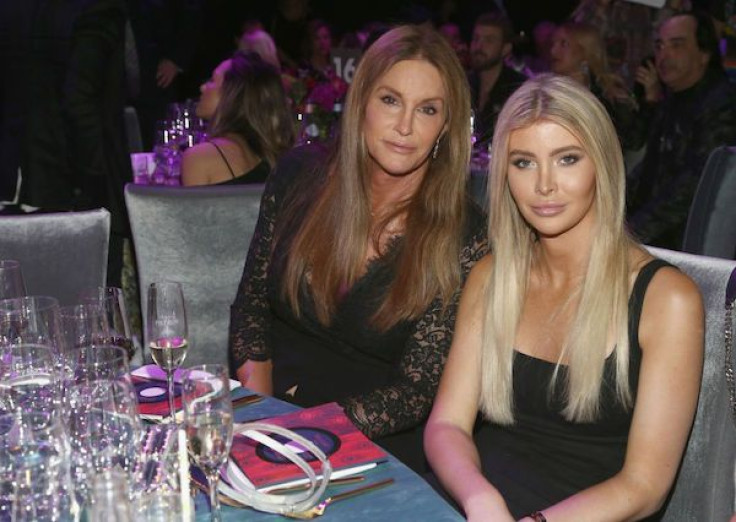 © Copyright IBTimes 2023. All rights reserved.