California Governor Jerry Brown Signs 'Yes Means Yes' Bill To Curb Sexual Assault On U.S. Campuses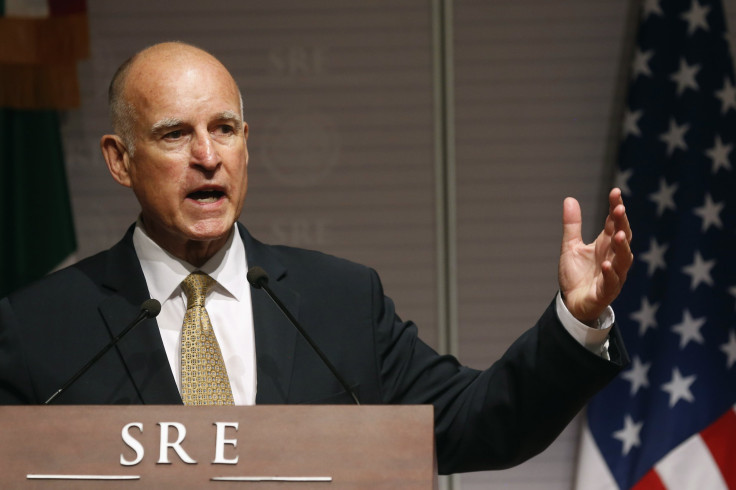 California's new consent laws take a more positive approach to sexual assault. To curb what the White House has declared an "epidemic" of such assaults on U.S. college campuses, with one in five students falling victim to sex assault during their college years, Gov. Jerry Brown announced Sunday that he has signed a bill dubbed the "Yes Means Yes" law that makes California the first state in the nation to declare that consent for sexual activity must be explicitly stated. The bill requires that colleges and universities put in place comprehensive programs to help prevent sexual assault and to adopt "victim-centered" sexual-assault response policies after students report assaults.
Last month, state lawmakers approved legislation pushed by Sen. Kevin de Leon, D-Los Angeles, that defines consent as "an affirmative, conscious and voluntary agreement to engage in sexual activity." It usurps the decades-long "no means no" mantra that reflected the notion that a woman must say "no" to ward off unwanted sexual activity; the thrust of "Yes Means Yes" is that silence and a lack of resistance (both possible results of being incapacitated) do not signify consent, and that drugs or alcohol do not excuse unwanted sexual activity. "It's very difficult to say no when you're inebriated or someone slips something into your drink," said de Leon on Sunday.
All California post-secondary schools, public and private, that receive state money for student financial aid are beholden to the bill. All the California State University and University of California systems supported the legislation after adopting similar consent standards this year.
"With this measure, we will lead the nation in bringing standards and protocols across the board so we can create an environment that's healthy, that's conducive for all students, not just for women but for young men, too, so young men can develop healthy patterns and boundaries as they age with the opposite sex," de Leon said before the vote.
Gordon Finley, an adviser to the National Coalition for Men and professor emeritus of psychology at Florida International University, wrote an editorial asking Brown not to sign the bill. "It is tragically clear that this campus rape crusade bill presumes the veracity of accusers (a.k.a. 'survivors') and likewise presumes the guilt of accused (virtually all men)," he wrote. "This is nice for the accusers – both false accusers as well as true accusers — but what about the due process rights of the accused?"
Nearly 50 colleges and universities nationwide are under federal investigation for their handling of sexual-assault allegations. In light of high-profile mishandlings of sexual assault cases on college campuses, including that of Columbia student Emma Sulkowicz, the news is welcome among advocates for sexual assault survivors. "It does change the cultural perception of what rape is," said Sofie Karasek, an activist who sought changes in the way the University of California-Berkeley handles such cases, told the Mercury-News. "There's this pervasive idea that if it's not super violent then it doesn't really count."
© Copyright IBTimes 2023. All rights reserved.