California Murder-Suicide: Woman Walks Into Train's Path Carrying 15-Month-Old Son, Both Dead
In a suspected case of murder-suicide in California, a woman allegedly stepped in front of a commuter train while carrying her infant son, resulting in their deaths.
According to local reports, the mother-son duo was struck by an L.A. Metro train at the California Avenue crossing Wednesday morning. Both of them were pronounced dead at the scene. The bodies were sent for autopsy and investigators confirmed that the woman and the infant were on foot as no stroller or bicycle was found near the scene. The investigators also interviewed the witnesses.
On Thursday, authorities said their deaths were being investigated as murder-suicide following an autopsy which ruled the woman's death as suicide. The autopsy determined that she died from "blunt force traumatic injuries."
Lt. Jaime Alfaro, who heads Monrovia's police detective bureau, said the woman, identified as 36-year-old Therese Papagayo, carried her 15-month-old son and walked to train tracks from her home. The woman, believed to have a history of depression, then stepped before the train and was fatally struck. Her husband was not at home when she left the residence along with the child. Papagayo worked as a nurse and her California license expired two years back.
Alfaro said the train engineer saw the woman walk to the path of the train but didn't see the infant. The engineer was "distraught" when he learned about the child.
Meanwhile, police confirmed that no one aboard the train was injured in the accident and the passengers were offloaded and taken to their destinations via bus. The incident was being investigated by the Sheriff's Transit Services Bureau, Arcadia Police Department, and Monrovia police. Meanwhile, anyone with any information was requested to contact the Monrovia Police Department at 626-256-8000.
The incident comes a day after a woman in South Carolina fatally shot her four-year-old son and herself at their home. Officers responded to the home and found 40-year-old Gretchen Francey and four-year-old Liam Francey with gunshot wounds. They were pronounced dead at the scene. The officers also found a gun near their bodies.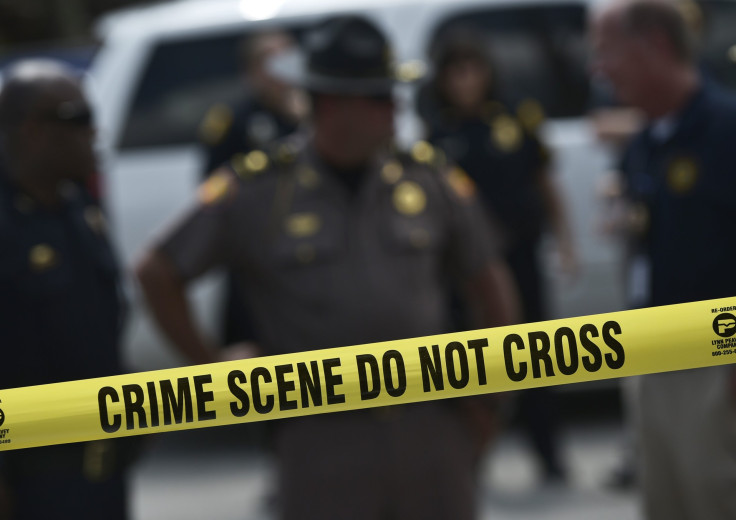 © Copyright IBTimes 2023. All rights reserved.