'Call of Duty: Black Ops 3' Beta Info And Dates; Multiplayer Experience Detailed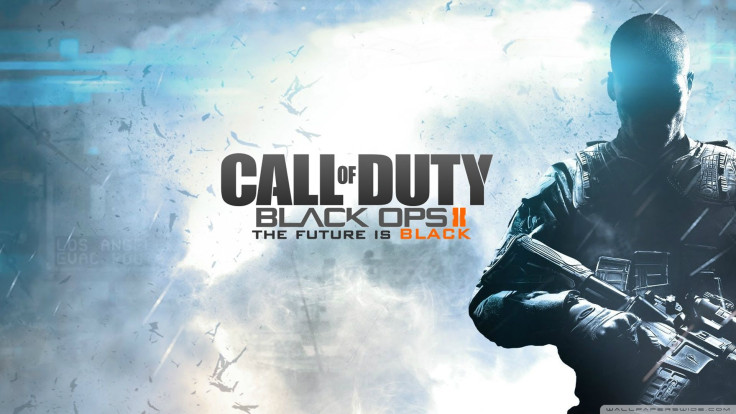 With Sony securing the timed-exclusivity rights to this year's "Call of Duty: Black Ops 3," PS4 fans can expect to be the first to experience some aspects of the game. For five days next month, PS4 players will get first dibs on the multiplayer beta experience.
The exclusive will run Aug. 18-23, Charlie Intel reported. However, the source did not say whether the beta for the Xbox One and PC platforms will arrive right after the five-day PS4-exclusive access. In addition, developer Treyarch and publisher Activision have not yet announced the length of the beta testing period for "Call of Duty: Black Ops 3," so fans should expect an official announcement in the coming weeks leading to the beta period.
Sony has also provided a glimpse of what to expect with the "Call of Duty: Black Ops 3" multiplayer beta experience. The PlayStation Blog said players will be able to do such things as swimming and shooting at the same time underwater.
"Call of Duty: Black Ops 3" makes use of new abilities for players, much like its predecessor, "Call of Duty: Advanced Warfare." Mobility in combat is increased but equally dangerous. Jumps and slides go far, but the consequences and in-action mistakes are just as easy to commit.
Specialists will also be playable in Treyarch's new COD title. Gifted with unique abilities, the roster of Specialists is pretty wide and gives players a means to change playstyle. This is on top of the customization options for weapons and perks.
Treyarch has recently unveiled the zombies mode and map for "Call of Duty: Black Ops 3." The cast featured in the zombies mode are equally star-studded as the previous map for "Advanced Warfare."
Dubbed as Shadows of Evil, the zombies map will introduce four characters in the form of a femme fatale, a cop, a boxer and a magician. The characters will be portrayed by Heather Graham, Neal McDonough, Ron Perlman and Jeff Goldblum, respectively. There is also the Shadow Man, played by Robert Picardo, who will be the narrator of the zombies mode.
"Call of Duty: Black Ops 3" zombies map (Credit: YouTube/PlayStation)
© Copyright IBTimes 2023. All rights reserved.
FOLLOW MORE IBT NEWS ON THE BELOW CHANNELS