'Call of Duty: Black Ops Cold War' Hack: Get Unlimited XP Using These Items
KEY POINTS
"Call of Duty: Black Ops Cold War" has a new glitch
It grants players the chance to get unlimited XP
Here's how "Call of Duty: Black Ops Cold War" players can use this glitch
Earning XP in "Call of Duty: Black Ops Cold War" requires a lot of hard work, but there's a clever way for players to get unlimited XP in the game using only a monkey bond and a soda.
Several "Call of Duty: Black Ops Cold War" players recently experienced another glitch in the Firebase Z map of the game. Interestingly, it does not only enables players to rack up XP but also allows them to earn the most coveted but hard to obtain Dark Aether camo. This exploit is called the god mode glitch and it theoretically grants players the ability to obtain unlimited XP.
When players enter the Firebase Z map, they need to collect adequate points to buy the Tombstone Soda. This item enables them to revive themselves after death with all the gear and weapons intact. Players must first let the last zombie down them and wait until the tombstone counter is about to run out.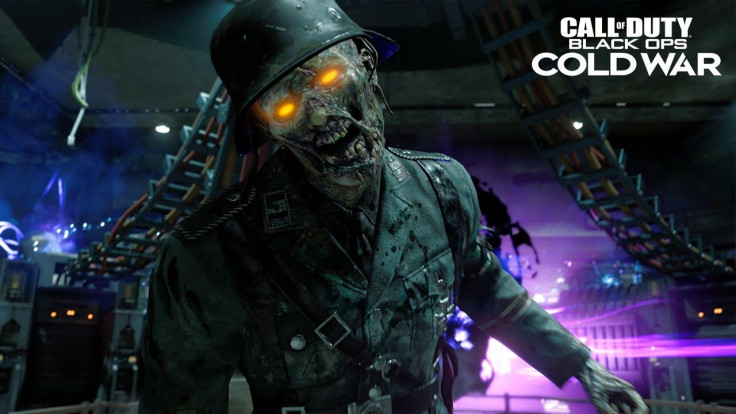 At that point, players need to kill the last zombies to complete the round and trigger the respawn. When this is completed, players achieve the god mode. Before proceeding further, players need to switch the power generator and get a Pack-A-Punch weapon.
After that, players need to create the Monkey Bomb and let the game's host throw the monkey at the wall in the weapons lab. All players should quit the game before the Cymbal Monkey hits the ground. This will cause the monkey to disappear but zombies would be constantly drawn to the place where it should land. At this point, "Call of Duty: Black Ops Cold War" players can shoot the zombies and get easy but critical hits and XP.
Since this is a glitch, there is a high chance that Treyarch will release a patch to fix the issue soon. This enables players to access unlimited XP in the game theoretically. As a result, this could substantially impact other modes in the game as well as player ranks.
"Call of Duty: Black Ops Cold War" is the latest installment under the popular "CoD" series. The game is available on PC, Xbox One, PS4, Xbox Series XIS and PS5.
© Copyright IBTimes 2023. All rights reserved.
FOLLOW MORE IBT NEWS ON THE BELOW CHANNELS