'Call of Duty: Warzone' Season 2 Verdansk Map Changes Might Include New Cargo Tanker POI
KEY POINTS
"Call of Duty: Warzone" Season 1 is approaching its end
Developers recently announced some content of "Call of Duty: Warzone" Season 2
Instead of a new map, "Warzone" players might explore new areas in Verdansk
Activision officially pulled the curtain back on the content of "Call of Duty: Black Ops Cold War" and "Call of Duty: Warzone" Season 2. There are lots of exciting things players can look forward to in the incoming season. For "Warzone" players, one detail in the roadmap hints about a "dark wave" coming to Verdansk.
Over the past months, players have been speculating about a full-scale map change happening in "Call of Duty: Warzone." However, it looks like it is not yet happening in the upcoming season. Instead, it seems like the devs would introduce some new areas of exploration. This is based on the details revealed in the official "Call of Duty" blog post concerning "Warzone."
According to Gamerant, the post hints about "new places to scavenge and scrap for survival" in Verdansk. It is highly likely areas similar to the bunker discovered in the airport runway of the game's first season, the site speculates. In the same vein, the report cites that the game's second season might launch the Vodianoy cargo tanker, which is currently on its way to the Port of Verdansk.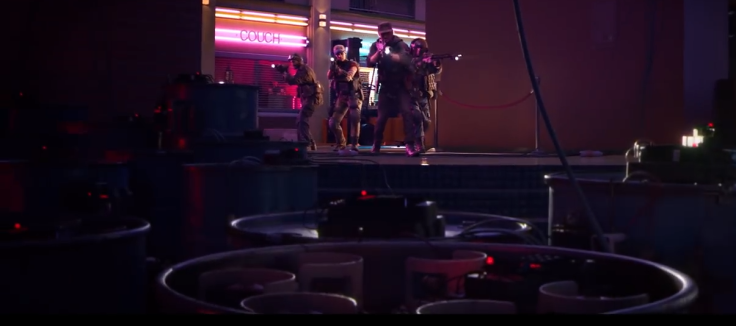 According to the blog post, Vodianoy contains unknown cargo and must be approached with caution. With the Vodianoy designed well, a new Verdansk map area would make the game more interesting. Earlier this week, several players reported seeing the Vodianoy, but following the official announcement, the vessel is now seen on the coast of Verdansk.
The devs have not yet revealed everything they have for the game in the second season. However, the recently revealed "Warzone" Season 2 roadmap is enough to hype players. The devs confirmed that a new Zombies mode is coming to "Call of Duty: Black Ops Cold War."
For "Warzone" players, something big is about to launch with the blog post teasing about "something major is beginning to rumble deep underground." Further intel about Verdansk is currently classified, but players can already explore these areas obviously at their own risk.
"Call of Duty: Warzone" Season 2 is scheduled to start on Feb. 25. The battle royale game is currently available on PC, Xbox One, PlayStation 4, PS5, Xbox Series X and Xbox Series S.
© Copyright IBTimes 2023. All rights reserved.