Call Of Duty: Modern Warfare 3 Trailer (VIDEO)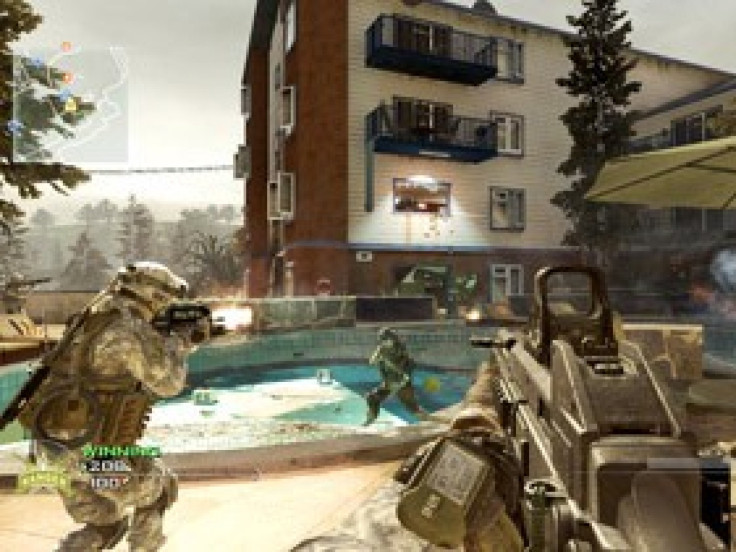 Activision has unveiled the trailer for its next big game, Call Of Duty: Modern Warfare 3. The game is set to be released on November 8 of this year.
Modern Warfare 3 is the next installment in Activision's wildly popular series of first person shooter games under the Call Of Duty banner. The first game was released in 2003 and since then there have been eight versions (including this one), several expansion packs and various alternate versions of games for handheld consoles. The series has raked in billions for Activision and sold millions of copies worldwide. Last year's Call Of Duty: Black Ops sold seven million copies in the first day and ended up earning $1 billion alone.
Not only was Black Ops the best selling game of 2010, but the best selling ever in the United States according to The Hollywood Reporter. Modern Warfare 3 has been even more anticipated and could sell even more.
The next video game will be a sequel to 2009's Modern Warfare 2. It will take place in America, England, France and Germany. Other than that, details on the game have been limited. Gaming site Kotaku reported a few weeks ago the game will ping-pong across various locations and the player will take on multiple roles including Russian Federal Protective Services agent, SAS Operative, tank gunner, and AC-130 gunner. They'll also take on characters from previous installments and new recurring characters.
Activision did not respond to a request for comment. The games are available for play on numerous platforms including PS3, Xbox 360, Wii and much more.
Here is the trailer, along with a few teasers,
© Copyright IBTimes 2023. All rights reserved.