'Call of Duty: Vanguard' Open Beta Confirmed; Early Access, Codes And More [Details]
KEY POINTS
"Call of Duty: Vanguard" is set to release on Nov. 15, 2021
The game will launch on PC, PS4, PS5, Xbox One, Xbox Series X and Xbox Series S
"Call of Duty: Vanguard" is now available for pre-order
Activision officially revealed the highly anticipated game "Call of Duty: Vanguard" on Thursday through a "Warzone" event titled "Battle of Verdansk." Along with the announcement of its release date, the American video games publisher also confirmed the game's Open Beta and shared details on how players could gain early access.
Beta tests of "Call of Duty" games are usually open to all interested gamers but it has early access specially reserved for certain players. For gamers who want to participate, there is one sure-fire way to get into the party easily.
Like previous "Call of Duty" games, fans just need to pre-order "Call of Duty: Vanguard" to get early access to the game's beta. It does not matter if they pre-order the Standard Edition or the Ultimate Edition of the game.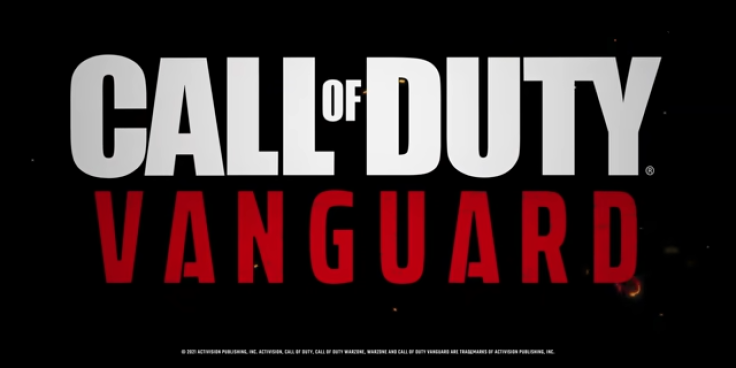 Simply doing so makes anyone eligible for the beta's early access. However, for those who are not yet sure if they want this year's "Call of Duty" installment, they can sneak their way into the beta a few days before others through giveaways.
Players can get a beta code on the coming weekend during the exclusive broadcast of the 2021 Call of Duty League Championship on YouTube. Those who will sign into their Activision account during the broadcast get the chance to win randomized drops that include the "Call of Duty: Vanguard" Beta code.
Unfortunately, there is no active "CoD" campaign on Twitch but there is a great chance it could happen in the future. Activision could come up with a marketing event that would reward players with Beta codes, usually through content creators, streamers and gaming sites.
The "Call of Duty: Vanguard" Beta will be available first to PlayStation 4 and PS5 players before it will be available to PC and Xbox gamers. In the past, "Call of Duty" betas have been exclusive to PC and PlayStation players and there is a possibility that this year's installment will follow the same setup.
Aside from gaining early access, those who pre-order the game will receive an exclusive weapons blueprint for "Call of Duty: Warzone" and "Call of Duty: Black Ops Cold War."
"Call of Duty: Vanguard" is scheduled to release on Nov. 5, 2021. The game launches on PlayStation 4, PS5, PC, Xbox One, Xbox Series X and Xbox Series S.
© Copyright IBTimes 2023. All rights reserved.