'Call Of Duty: WWII' Directors Leave Sledgehammer Games, Take On Executive Roles In Activision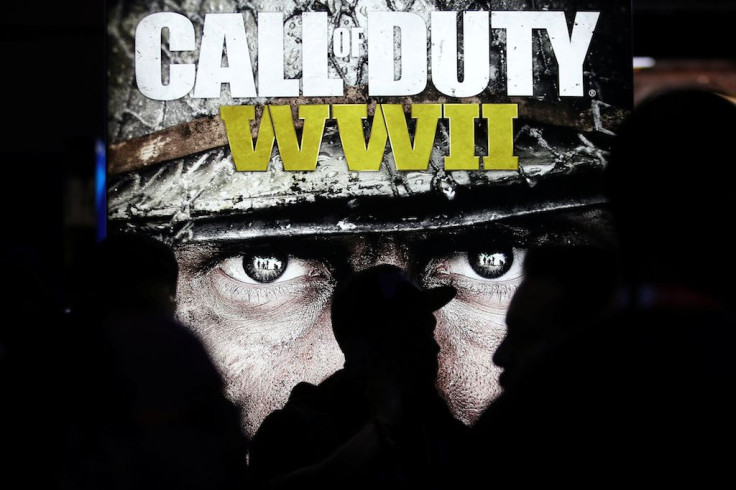 "Call of Duty: WWII" directors and the co-founders of Sledgehammer Games Michael Condrey and Glen Schofield have left the company. Despite leaving Sledgehammer, the two will still be a part of Activision.
"Following the incredible success of Call of Duty: WWII, Glen Schofield and Michael Condrey have decided to transition from their duties at Sledgehammer Games to new executive duties inside Activision," Activision said in a statement shared by Kotaku. "We thank Glen and Michael for their tremendous body of work on Call of Duty and look forward to continuing to collaborate with them in their new roles."
Activision also confirmed that Aaron Halon will now lead Sledgehammer Games. Halon is also a founding member of the company and has over 20 years of industry experience that makes him the perfect fit for his new leadership role in the video game studio.
Sledgehammer Games was founded back in 2009 and was purchased shortly thereafter by Activision. The studio is responsible for developing three games in the "Call of Duty" franchise, "Modern Warfare 3" with Infinity Ward released in 2011, "Advanced Warfare" released in 2014 and last year's "Call of Duty: WWII."
Before making "Call of Duty" games for Activision, Condrey and Schofield ran Visceral Games, which was shut down by EA in October last year. The duo is also known for leading the development of "Dead Space."
"Michael and I have been collaborating for over 12 years. In that time, we've made great games that fans have loved, won awards on behalf of our projects and have lived our dreams. We thank Activision for the wonderful opportunity to create and lead Sledgehammer Games," Schofield said.
"Now, it's time to try other things. Activision has offered me the opportunity to focus my energy on something I'm very passionate about, exploring new game ideas for the company. It's something I just couldn't pass up," he added.
Information on why Condrey and Schofield were removed from Sledgehammer wasn't given, but it seems like the two are moving up to executive-level positions within Activision, as pointed out by GameSpot. Their departure was announced in the middle of the ongoing DLC season of "Call of Duty: WWII."
The first "Call of Duty: WWII" expansion was released late last month, while three more DLC expansions are expected to be released throughout the rest of the year. Meanwhile, Activision has confirmed that the next "Call of Duty" game will be developed by Treyarch. The popular rumor right now is that the upcoming 2018 game will be "Call of Duty: Black Ops 4."
© Copyright IBTimes 2023. All rights reserved.