'Cambia El Paso': Jennifer Lopez, Rauw Alejandro Drop Much-Hyped Summer Single
KEY POINTS
Lopez sports a pair of denim shorts and a bejeweled bra in the music video
The singer is currently making headlines for reconciling with her ex Ben Affleck
She parted ways with her ex-fiancé, Alex Rodriguez, in April
Jennifer Lopez and Puerto Rican singer Rauw Alejandro have joined forces for "Cambia El Paso," a new summer single, which dropped Monday.
Lopez shared a 15-second clip of the energetic new Spanish song on Twitter. "#CambiaElPaso disponible ahora! [Now Available!]," she captioned her tweet, tagging Alejandro, 28.
In the post, she also provided a link to listen to the song on various streaming platforms.
In the footage shared on Twitter, the 51-year-old singer looks radiant, soaking up some sun at the beachside, sporting a pair of denim shorts and a bejeweled bra. Meanwhile, Alejandro is seen in a casual blue shirt.
Fans have been driven into a frenzy following the song release, and a new "#CambiaElPaso challenge" is taking TikTok by storm. The singer has encouraged her fans by resharing their videos on Twitter.
Sharing a TikTok video, one of the fans wrote, "every jlovers mood right now" and got retweeted from Lopez. In the video, two girls twerked to the song with their dog.
One of the users wrote, "The new song is [on fire emoji] @JLo #JLovers been listening all morning!" while another user wrote, "I needed another amazing song to jam to all night and day. #CambiaElPaso is absolutely [sic.] perfection!"
Last week, Lopez told Crisco Kidd during SiriusXM's Pitbull's Globalization interview about the new song.
"The song is about change and not being afraid to take the step," she explained in the interview. "Like, just take the step, advance, do what you need to do. If something's not feeling right, whatever it is in your life, like, just make that move and dance."
"Dance is life, and joy and happiness," she further stated.
Lopez teased the song last week and shared a glimpse of the lyrics and some visuals.
"Ahora le toca ella … tomarse la botella … y salirse a divertir … and it goes like this." she captioned one of the teasers which translates to, "Now it's her turn, she takes the bottle and goes out to have fun."
On the personal front, the singer parted ways with her ex-fiancé, Alex Rodriguez, in April, making headlines for reconciling with another ex of hers, Ben Affleck.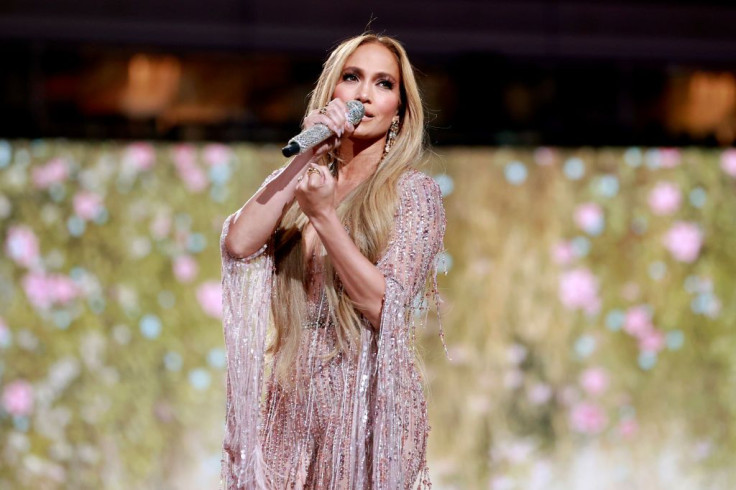 © Copyright IBTimes 2023. All rights reserved.