Camilla Parker Bowles Attends Christmas Carol Service Without Prince Charles
Camilla Parker Bowles attended a second Christmas-related event this month without Prince Charles.
The Duchess of Cornwall was photographed at the Christmas Carol Service at Guards Chapel in Westminster on Wednesday. She posed with Ollie the donkey and Harry the mini Shetland pony while at the gathering.
Camilla, who is a patron of the animal welfare charity Brooke Action for Working Horses and Donkeys, wore a stunning pink and brown attire and black stockings. She was all smiles while touching the adorable donkey's head.
Prince Charles didn't join his wife at the Christmas Carol Service since he was at another engagement with Prince Harry. While Camilla was at the party, Prince Charles was at a meeting centered on youth violence. He and his youngest son are advocating against the use of knives following an increase in knife-related crimes in the United Kingdom.
"There must be better ways, if we're going to prevent all these appalling disasters happening to so many people's families," Prince Charles said in his speech.
"This is a thing which seems unacceptable, frankly. We should say enough is enough. This time, we are really going to make a dent in this for the sake of so many young and so many families," he added.
Meanwhile, Prince Charles is not expected to make a public appearance until January 2019. Camilla, on the other hand, will attend another engagement on Dec. 14. On Friday, the mom of two will open Wiltshire Air Ambulance's new airbase in Semington, Wiltshire. Camilla will also launch the new agri-tech developments at Lackham Campus of Wiltshire College and University Center.
In related news, Camilla and Prince Charles also made headlines this week after the way that Prince Harry found out about their affair was revealed. In the Amazon Prime documentary "Diana: The Woman Inside," Princess Diana's friend, Simone Simmons, said that she was on the phone with the Princess of Wales while watching the evening news with Prince William and Prince Harry.
Prince Harry didn't know who Camilla was, but Prince William tried to tell him the truth. When Princess Diana heard this, she urged the Duke of Sussex to head to bed.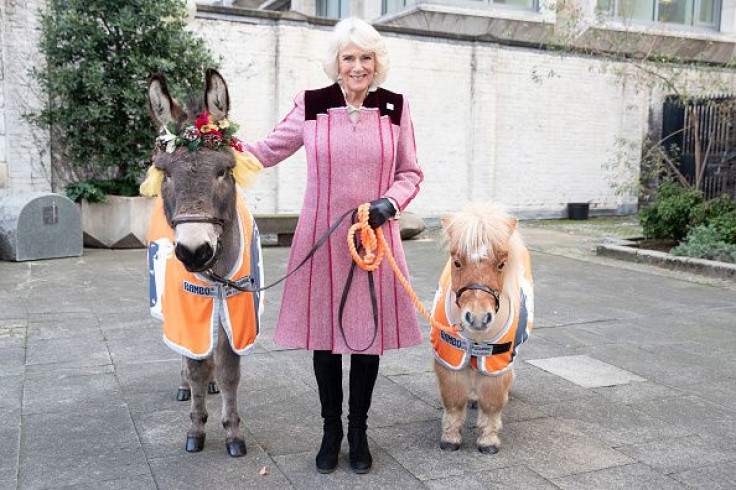 © Copyright IBTimes 2023. All rights reserved.