Camilla Parker Bowles Reportedly Unhappy With Neighbor's Planned Extension For This Reason
Camilla Parker Bowles is reportedly displeased with the fact that her neighbor has been given the approval to turn an outbuilding on his estate into a granny flat for his elderly mother.
Phil Clayton purchased The Old Mill, which is situated next to Camilla. The Duchess of Cornwall bought her property in 1986. One of the main reasons for Camilla's disapproval is due to the possible flooding that may take place once the extensions are put into place. Prince Charles' wife's village is situated in a low-lying area surrounded by the River Avon and its tributaries.
In 2016, a 12-hour torrential rain storm caused roads to be blocked and the Avon burst its banks, flooding houses, and gardens. Camilla wrote two letters to the Wiltshire Council through Charlie Craven, the manager of Prince Charles' Highgrove estate.
"The outbuilding in question which is in a Flood 3 zone will, as I have previously stated, have a negative effect on the flow of water from the river during any periods of flooding and I am now more concerned as the proposed footprint has been increased," she wrote.
Camilla also said that extensive flooding could cause damaging effects because it hinders or alters the natural flow of the river to the detriment of other properties. After receiving several complaints, Clayton altered his initial plans. He changed the angle of the building to 90 degrees to decrease the chances of flooding. However, he also increased the size of his accommodation by 25 percent.
In related news, Camilla also made headlines this week after her childhood, as well as the life of her parents, were revisited. It was revealed that the Duchess of Cornwall didn't come from a family of royals, but she descends from a high-class family with some aristocratic heritage.
Camilla was born Camilla Shand, the eldest child of Major Bruce Shand and his wife Rosalind. The latter was considered a low-tier aristocrat, and Bruce's family was wealthy but not titled. Rosalind's father was the heir to her grandfather's barony, and she and Bruce met following the war. They tied the knot in 1946. Camilla was born a year later.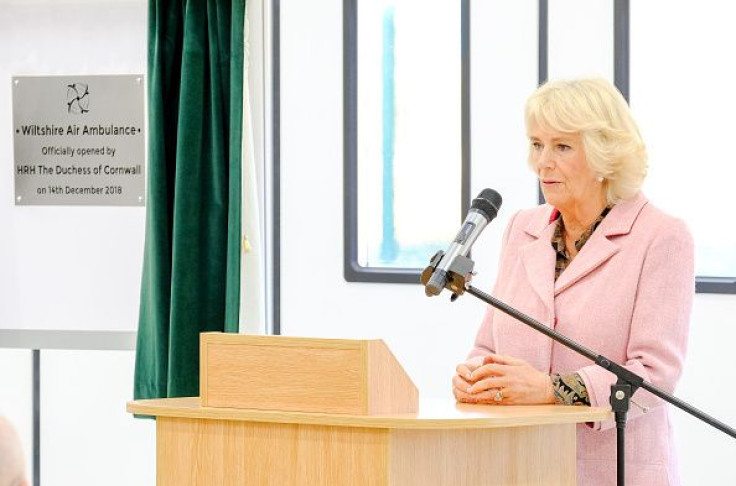 © Copyright IBTimes 2023. All rights reserved.