Can Airlines Prevent The Spread Of The Coronavirus? Here's What They Are Doing
With the coronavirus continuing to spread, the airline industry is making an effort to ensure that travelers are as safe as possible from the virus. Not only are the majority of air carriers making sure that planes are sanitized, but they are also allowing flight changes for passengers at no additional charge.
While the airline industry was expected to have another banner year with a reportedly 4.1% growth predicted for the industry, now it is expected to take a major hit during the coronavirus outbreak. Asia-Pacific region airlines are expected to see travel decline by as much as 13%, according to the International Air Transport Association.
Those airlines outside the region are expected to suffer losses as well that could reach about $1.5 billion if the drop in demand is restricted to China, the association said. The association also anticipates overall air travel demand to drop by 0.6%.
The majority of airlines have stopped service to mainland China, where the coronavirus has been the most severe. Delta, American and United Airlines have also waived fees on international flight changes.
Airlines are trying to remain proactive in the coronavirus situation. Delta has said it is using an EPA-registered disinfectant in its cabins on flights from Asia and Italy. The fog-based cleaning solution is used on linen, dishes, headphones, and food carts, while high-efficiency air filters are used to remove the coronavirus from the air in the cabin, the airline said.
United Airlines is using the same cleaning techniques it used during the Ebola outbreak of 2014 and will take any plane out of service that has carried a passenger known to have been infected by the coronavirus for complete sterilization and disinfectant, the Los Angeles Times reported.
The coronavirus has infected more than 90,000 people worldwide and killed about 3,000 others.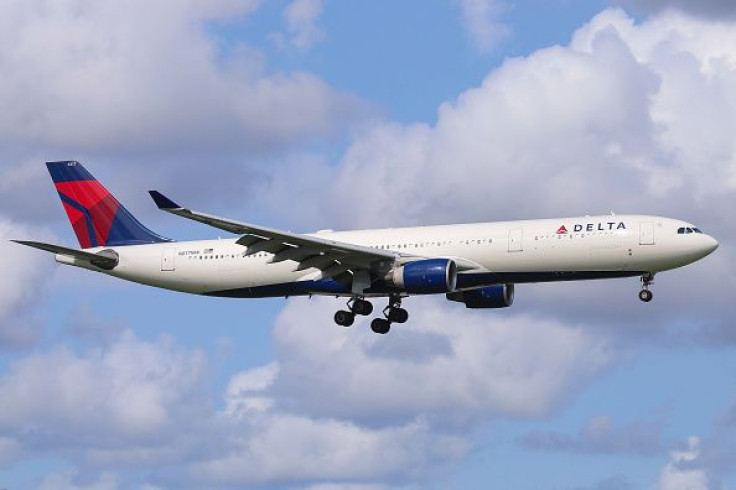 © Copyright IBTimes 2023. All rights reserved.