Can ChatGPT Replace Investment Analysts? Study Says AI Can Accurately Predict Stock Market Moves
KEY POINTS
The study found that ChatGPT had better predictive abilities than traditional methods
The researchers noted ChatGPT had limitations, such as in handling large numerical data
The study author said the chatbot should not be "solely" relied on for stock market predictions
A study recently indicated that AI large language chatbot ChatGPT has the capability of predicting stock market movements accurately. Now, the study's findings have raised the question of whether artificial intelligence models can replace investment analysts in the future.
"ChatGPT outperformers traditional sentiment analysis methods," professors from the University of Florida found in their study released earlier this month.
The paper stated that results suggest incorporating advanced language models such as ChatGPT into decision-making processes of stock market analysis can provide more accurate predictions and improve strategies used for quantitative trading.
To determine the OpenAI chatbot's abilities in predicting future stock market moves, the professors fed it over 50,000 news headlines about certain companies. The headlines dated back to October 2021. They then asked ChatGPT if the headlines about the companies would do good, bad or irrelevant for the firms' stock prices, as per the Business Insider.
Through a "ChatGPT score" that came from its sentiment analysis, the professors analyzed the scores to determine if these could predict the companies' stock market performance the next day.
As a result, the professors found a "statistically significant positive correlation" between the scores and the companies' next-day stock standings, wherein companies with higher scores were more likely to see better returns than companies with lower ChatGPT scores, according to the Business Insider.
Furthermore, the researchers found sentiments from other traditional stock prediction models did not have the same predictive power as those offered by the Microsoft-backed chatbot.
"Once you use ChatGPT, using the other sentiment measure is not helpful for predicting," Alejandro Lopez-Lira, co-author of the paper, told the outlet.
Despite the significant results of the study, Lopez-Lira said investors should still "exercise caution and not rely solely on ChatGPT or similar AI models" in part because AI lacks adequate knowledge of some areas of the stock market.
He added that the chatbot still has difficulties with processing large amounts of numerical data, such as accounting data of companies, and it has limits in terms of knowledge in recent market trends and developments.
The use of artificial intelligence in the financial sector has been fast growing over the past few years, and could become "a real game-changer," as per Benzinga. On the other hand, there are also concerns about just how accurate language models like ChatGPT can be and if it can provide the necessary assistance to analysts in the future.
Aside from concerns about accuracy, the study also reveals the long road ahead for AI large language models before they are able to perform more targeted finance-related tasks.
In particular, the study did not include target prices in the stock market, as per CNBC.
Lopez-Lira also talked about whether companies or investors will be interested in using ChatGPT and other AI models in financial analysis.
"The question is, do I want to pay analysts? Or can I just put textual information in a model?" he said.
Lopez-Lira told CNBC that some hedge funds have reached out to him to learn more about the research.
The researchers recently spoke with Fortune Magazine to discuss the paper's findings. They said while the chatbot did not understand that a headline about executives selling stock was bad news for a company, ChatGPT and other similar AI models could transform various finance subsectors, such as asset management, stock trading, investing and even finance regulation.
"This is a disruptive creation," Lopez-Lira told the magazine.
The study by Lopez-Lira and Tang Yuehua has not yet been peer-reviewed.
Meanwhile, ChatGPT's rise to popularity has triggered a race for AI dominance among tech companies. Google launched Bard earlier this year despite reported criticisms from employees, who said the chatbot was a "pathological liar," and Twitter CEO Elon Musk said he was working on an AI platform called "TruthGPT."
In response to the surging interest in AI language models, Senate Majority Leader Chuck Schumer circulated a "framework that outlines a new regulatory regime" to prevent the "potentially catastrophic" damage that generative AI tech like ChatGPT can bring.
Schumer's proposal seeks to mandate companies to allow independent experts to review and test AI-powered tech ahead of the public release of such technology.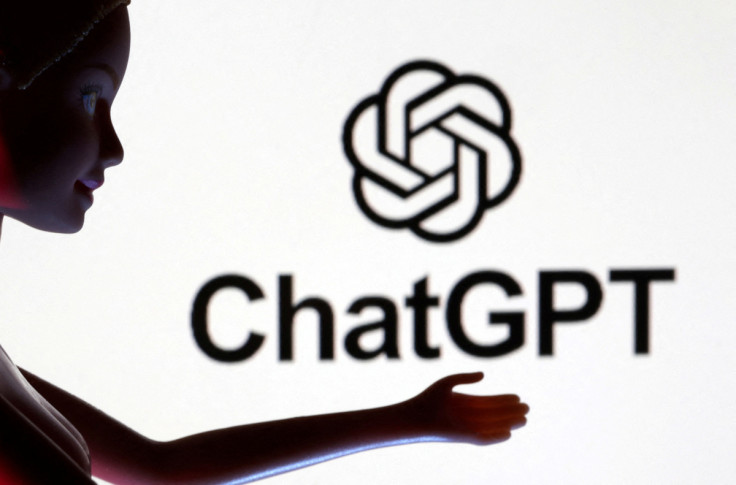 FOR FREE to continue reading
✔️ Unlock the full content of International Business Times UK for free
offer available for a limited time only
✔️ Easily manage your Newsletters subscriptions and save your favourite articles
✔️ No payment method required
Already have an account? Log in
© Copyright IBTimes 2023. All rights reserved.