Can Undocumented Immigrants Vote? Donald Trump Falsely Claims 'Millions' Voted Illegally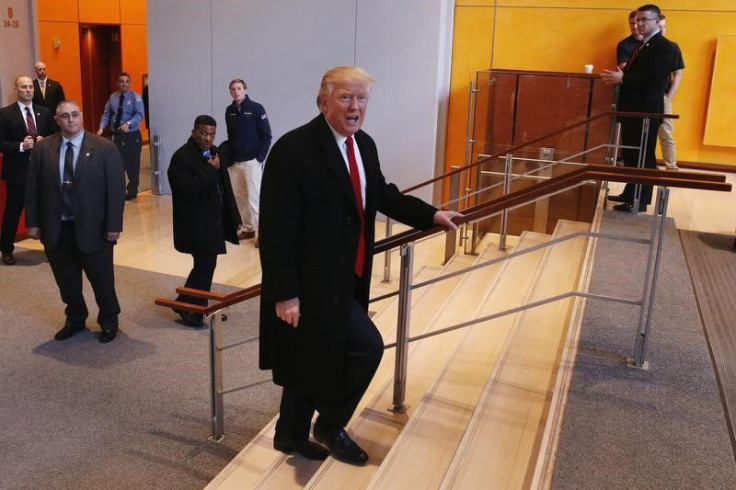 President-elect Donald Trump is claiming without evidence that he only lost the popular vote in the 2016 election because "millions" voted illegally. In fact, reports have consistently indicated that the number of undocumented immigrants who have voted in presidential elections is minuscule -- if it happens at all.
In a Twitter rant on Sunday afternoon attempting to explain away the fact that he is currently trailing Hillary Clinton in the popular vote count by over a two million votes, Trump suggested that nefarious forces were at work.
"In addition to winning the Electoral College in a landslide, I won the popular vote if you deduct the millions of people who voted illegally," he said. After adding that he would have campaigned differently had the election been decided by the popular vote rather than the Electoral College, Trump returned to the claim of illegality.
"Serious voter fraud in Virginia, New Hampshire and California – so why isn't the media reporting on this? Serious bias – big problem!"
Trump provided no evidence to back up his serious accusation. Indeed, there has not been any evidence of any widespread voter fraud on either side. In response to a recount petition filed by Green Party candidate Jill Stein in Wisconsin that claimed hackers could have swayed the result toward Trump, the White House insisted there was no evidence of any malicious activity.
"We stand behind our election results, which accurately reflect the will of the American people," a senior administration official told Politico on Friday.
Trump's assertion of undocumented immigrants voting illegally appears to stem from a story from conspiracy website InfoWars, claiming there were three million illegal voted cast by "illegal aliens." InfoWars cites the source for its story as a report from VoteFraud.org. There is, however, no report. Instead there are just unsubstantiated tweets from Gregg Phillips, who claims to be the founder of VoteStand, which describes itself as "America's first online election fraud reporting app." Phillips has previously claimed that Obamacare is "the biggest voter registration fraud scheme in the history of the world."
InfoWars is run by Alex Jones, who has also alleged that the Sandy Hook elementary school shooting was a hoax and that the Sept. 11 terrorist attacks were carried out by the United States government. Trump has appeared on Jones' conservative radio show.
To vote in the United States, you must be a citizen of the U.S., a resident of the state in which you're planning to register and at least 18 years old.
In 2012, News 21, an investigative reporting project founded by the Carnegie Corporation of New York and the John S. and James L. Knight Foundation, found just 56 cases of noncitizens voting since 2000, many of which were simply confused about their eligibility.
The same year, Florida Gov. Rick Scott attempted to tackle the alleged problem of undocumented immigrants voting. However, amid criticism of flawed data, only 85 people were ultimately purged from voting rolls, according to PolitiFact.
© Copyright IBTimes 2023. All rights reserved.