Can Vaping Really Help Smokers Quit? 2019 Study Results
Vaping may be more effective to help smokers quit cigarettes over nicotine gums and patches, according to a new study.
The British study that was published in the New England Journal of Medicine on Wednesday showed that vaping is nearly twice as effective at helping smokers quit over other smoking cessation aids.
The study monitored nearly 900 middle-age smokers that were randomly selected to use e-cigarettes or nicotine replacement products such as patches, lozenges, or gum.
According to the study, after one year, 18 percent of e-cigarette users had stopped smoking while only 9.9 percent of participants were able to quit with the other cessation products.
"Anything which helps smokers to avoid heart disease and cancer and lung disease is a good thing, and e-cigarettes can do that," Peter Hajek, study co-author and an addiction specialist at the Queen Mary University of London told CBS News.
Participants in the study received a $26 starter kit for e-cigarettes while other participants received a three-month supply of nicotine replacement products of their choice valued at $159. Participants were responsible for buying additional supplies as they needed them.
Additional support was provided to study participants through anti-smoking counseling and recruitment from a government smoking-cessation program.
The results of the study could influence doctors and put pressure on the U.S. Food and Drug Administration to regulate vaping more strictly as teen vaping increases, CBS News reported.
"We know that patients are asking about e-cigarettes and many doctors haven't been sure what to say," Dr. Nancy Rigotti, a tobacco treatment specialist at Harvard Medical School who was not involved in the study told CBS News. "I think they now have more evidence to endorse e-cigarettes."
Rigotti also told CBS News that she warns that these vaping products have not been approved to help smokers quit in the U.S.
Most experts, however, agree that the vapor in e-cigarettes is less harmful than cigarette smoke since it doesn't contain tobacco, which is a cancer-causing byproduct, according to the news outlet. Despite the absence of tobacco in e-cigarettes, there has been no research performed on long-term effects of vaping and its chemicals.
The British government provided funding for the study as it looks to use vaping as a tool to help smokers quit, the news outlet said.
The American Heat Association backed e-cigarettes in 2014 as a last effort to help smokers quit after counseling and approved stop-smoking aids. The American Cancer Society has also held a similar position on vaping.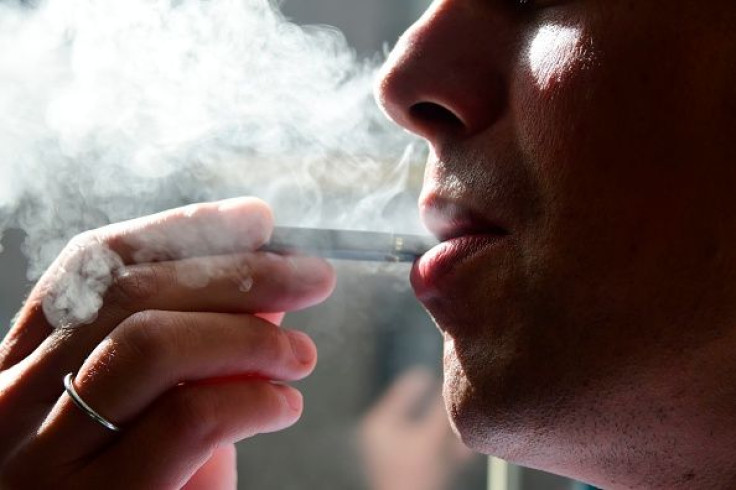 © Copyright IBTimes 2023. All rights reserved.
FOLLOW MORE IBT NEWS ON THE BELOW CHANNELS