Cannes Film Festival 2015: Producer Megan Ellison, Actresses Jane Fonda And Olivia De Havilland Honored As 'Women In Motion'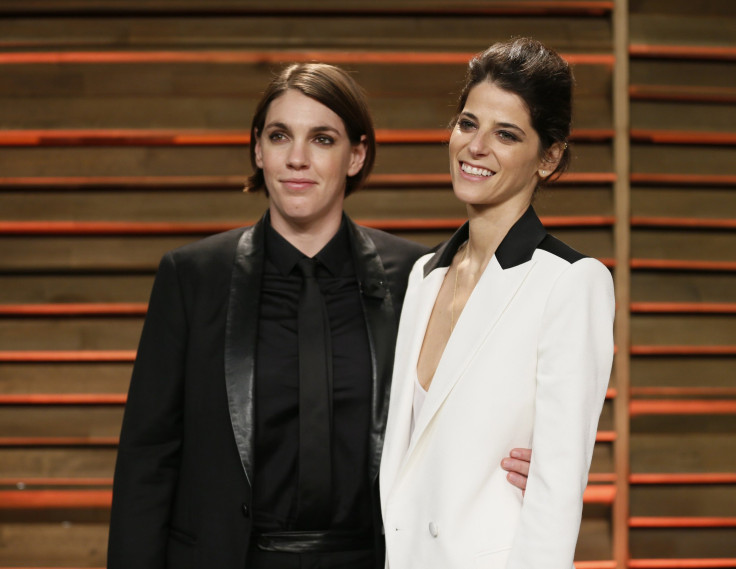 Annapurna Pictures founder Megan Ellison spoke her heart out at the inaugural "Women In Motion" awards at the Cannes Film Festival on Sunday. The successful American producer asked filmmakers to make more women-centric films -- and received great applause.
Ellison was honored along with actress Jane Fonda at the inaugural Presidential Dinner in Cannes. Also honored was 98-year-old actress Olivia de Havilland, who did not attend the event. They were introduced at the dinner by the festival's general delegate, Thierry Fremaux, president Pierre Lescure and Kering CEO François-Henri Pinault, the Hollywood Reporter writes.
"Anytime you put me in the same category as Jane Fonda, a real legend, it feels surreal, perhaps even not deserved. I just want to say that I humbly accept this beautiful award on behalf of my team as well as the amazing filmmakers I've had the privilege to work with," Ellison said in her acceptance speech at Cannes, according to the website. She also said that she feels extremely lucky to have been a part of the film industry, which has been "the primary source of inspiration" in her life.
Meanwhile, Fonda said the gender gap in the film industry is "unacceptable," and she got upset to learn that "women are still earning 30 cents per dollar less than a man earns doing exactly the same work," writes AOL. Fonda also stressed that "women have to become part of the very heart of movie making."
For any questions/comments on the article, you may contact the writer at: n.tewari@ibtimes.com.au.
© Copyright IBTimes 2022. All rights reserved.
FOLLOW MORE IBT NEWS ON THE BELOW CHANNELS