Canopy Growth Stock Up 10% On News Of Acreage Holdings Purchase
The shares of Canadian cannabis giant Canopy Growth rallied more than 10 percent in after-hours trading Wednesday following reports of an imminent deal to acquire US-based Acreage Holdings.
The companies have been talking for long. Acreage Holdings is a multistate cannabis operator in the U.S while Canopy Growth is a top player in the bulging cannabis industry. However, the two sides have not confirmed it officially.
Canopy enjoys a market cap of $14 billion. In the latest earnings report, Canopy reported the sale of 10,102 kilograms of pot and equivalents in the three months that ended December 2018.
The canopy was also in news for its partnership with Constellation Brands—maker of Corona beer. Canopy owns 4.3 million square feet of licensed capacity in Canada and is planning to expand it to 5.6 million.
That will bestow Canopy one-third of total industry capacity, according to analysts. Canopy is looking for more deals with U.S.-based operators, said sources.
Rising consolidation in the cannabis sector
Analysts note that the cannabis market is heading for significant consolidation and more action is to come.
There has been substantial consolidation in the Canada market. Canopy Growth is an acquisition hero there.
Canopy Growth purchased Bedrocan Cannabis in late 2015 when the latter was in the name of Tweed Marijuana. That was the first ever merger among publicly-traded licensed producers.
It bought Mettrum in 2017 and took Hiku Brands in 2018.
Among other big players, Aurora Cannabis is noted for acquiring CanniMed Therapeutics and MedReleaf in 2018. Aleafia Health's deal on Emblem was also significant in the Canadian cannabis space.
Regarding the U.S market, Cresco Labs can take the credit in executing the largest acquisition of a public company in the American cannabis industry. That was the takeover of CannaRoyalty (Origin House) on an $825 million all-stock deal.
Cresco Labs is based out of Chicago and the acquisition offered it a stronghold in California, where Origin House plays multiple roles as a manufacturer, cultivator, distributor, and branding company.
Arizona's Harvest Health & Recreation also made $850 million deal on Verano Holdings of Chicago.
CBD products next big thing in the beauty sector
Meanwhile, leading retailers are expanding shelf space for the booming CBD market. The chemical CBD is the non-psychoactive peer of THC.
The mainstream retail penetration of CBD is expected to grow and the market size will be $22 billion by 2021, according to cannabis research firm Brightfield Group.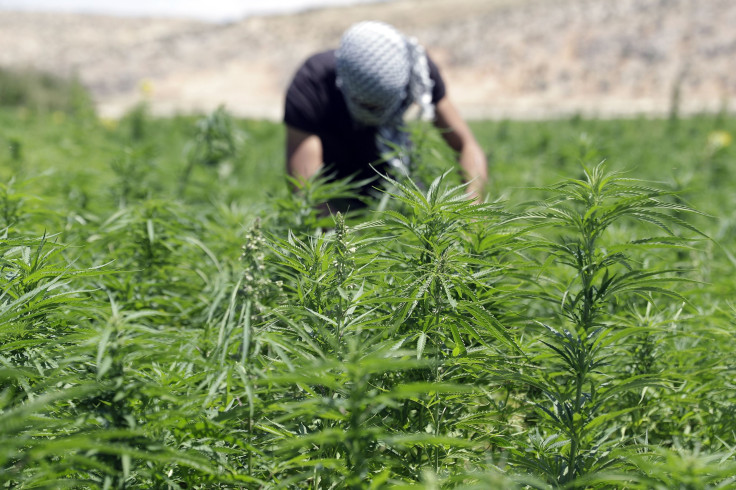 No wonder that stores such as DSW, Neiman Marcus and Barneys are eyeing enhanced sale of beauty products covering CBD.
Barneys revealed that it is opening a cannabis-themed shop at Beverly Hills exclusively for CBD beauty products. In the view of Kim D'Angelo, Neiman Marcus' beauty buyer CBD products are the next big thing in beauty.
© Copyright IBTimes 2023. All rights reserved.