Can't Activate iPhone X, Server Unavailable? Here's How To Fix Activation Issues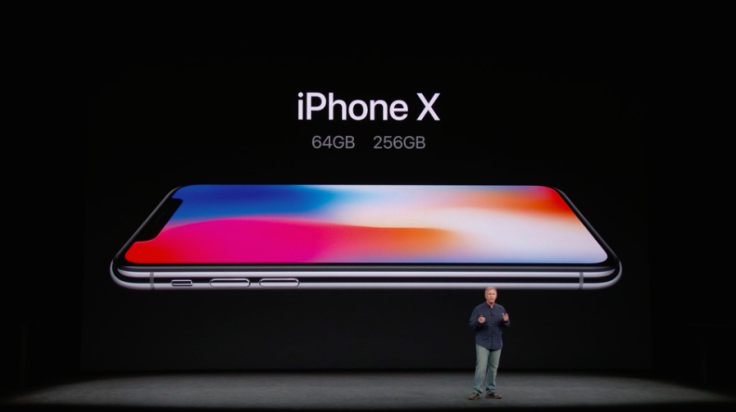 Apple customers lined up for hours, some even for days, to get the new iPhone X only to finally get it in their hands not functioning or working. Many proud new owners of the latest iPhone are reporting issues with the activation of the device.
The notice users are seeing when they try to activate their phones reads: Your iPhone could not be activated because the activation server is temporarily unavailable. Try connecting your iPhone to iTunes to activate it, or try again in a couple of minutes. If this problem persists, contact Apple Support at apple.com/support.
A button below this message reads "Try Again." This message prompted posts on Apple forums as well as plenty of tweets from disgruntled customers.
One person even referred to their new $1,000 phone as a paperweight.
If you're seeing this message there are a few things you can try to get your phone up and running. First, try simply hitting the "Try Again" option. The servers might be overwhelmed due to the sheer number of people trying to activate new phones on release day. So trying a few more times might be a good place to start before trying anything else.
If this doesn't work, you can try doing a hard reset, or forced restart, on your device. This is when you power down your device manually. Without a home button the process is a little different. To do it on the iPhone X, click and release the volume up button, then repeat with the volume down button, then press and hold the large sleep/wake side button, according to Digital Trends.
If your phone remains unresponsive after this, you can try calling your carrier from another phone, if you have one available. Lastly, you can do as Apple recommends in the error message and connect the phone to iTunes. Beyond these fixes, there isn't much else to try. If Apple's servers are overwhelmed the issue should start to clear up as more time passes and fewer people are activating. The issues seemed to be impacting users with a variety of cellular providers including Verizon and AT&T rather than being isolated to one network.
Apple's System Status support site said that iOS Device Activation was up and running with no problems, indicated by a green circle, at 4 p.m. EDT Friday. International Business Times reached out to Apple about the activation problems but had not received a response by the time this article was published.
© Copyright IBTimes 2023. All rights reserved.