Cara Delevingne Kisses Sienna Miller, Ignores Cocaine Controversy At Met Gala [PHOTO]
Model Cara Delevingne may be in hot water after being photographed last week with a suspicious packet dropping from her bag, but you wouldn't have known from her appearance at the Met Costume Institute Gala Monday night.
Delevingne clearly enjoyed herself, heeding the punk theme in a plunging Burberry dress adorned with studs. Actress Sienna Miller wore a very similar Burberry design. Though most people would stay far away from someone wearing a similar dress, Delevingne and Miller cozied up on the red carpet and even kissed at one point.
The 20-year-old stunner posted a picture of the kiss on her Instagram account alongside the caption, "Studded Love! X."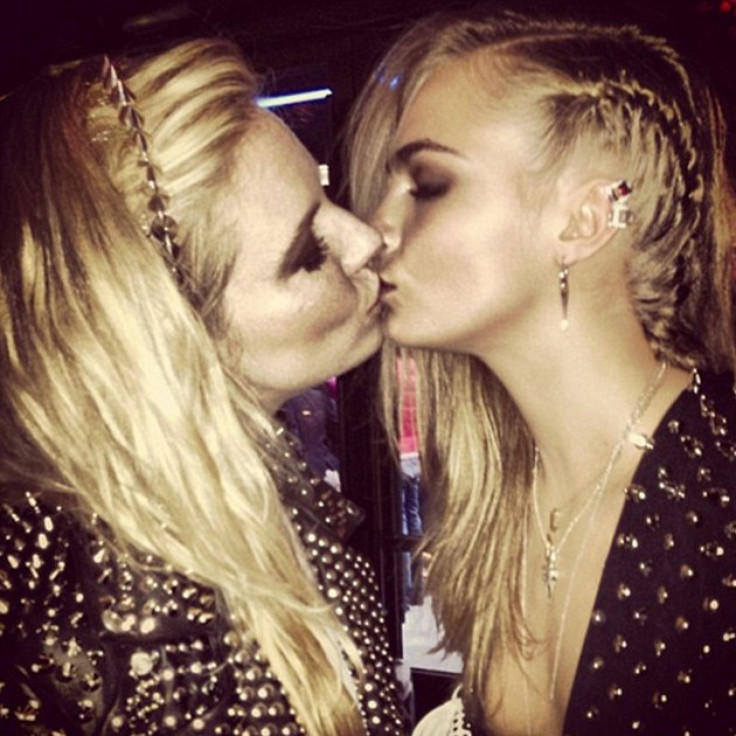 Last week, Delevingne was photographed entering her home in London, and while reaching for her keys, a suspicious packet containing a white substance fell from her bag. She laughed before trying to hide it from photographers with her foot.
Even before the Met Gala, Delevingne showed little signs of concern about the incident, attending Rihanna's concert in New York on Monday and hanging out with her backstage.
Delevingne currently has contracts and endorsements from a number of fashion houses, including H&M, which said it would investigate the incident, as they have a "zero-tolerance" drug policy. Other fashion brands Delevingne works for, such as Burberry and Yves Saint Laurent, have yet to comment.
© Copyright IBTimes 2023. All rights reserved.