Cara Delevingne's New 'Fantasy-Filled' Mansion Has A 'Vagina Tunnel' [VIDEO]
KEY POINTS
Cara Delevingne says she feels "inspired" in the vagina tunnel
Her mansion was built in the 1930s and architect Nicolò Bini has reworked it
The supermodel-turned-actress will be next in "Women's stories"
Cara Delevingne recently flaunted her Los Angeles mansion in a home tour video. Her lavish pad is covered by Gucci wallpaper, has a Chanel surfboard, and a "vagina tunnel."
The 28-year-old British supermodel-turned actress, who has worked in movies like "Valerian and the City of a Thousand Planets," "Suicide Squad," and "Her Smell," gave a tour of her "adult playhouse" in the video for Architectural Digest.
In the video, Delevingne flaunted a secret passageway from the living room to an adjacent bunk room. "So, this is my vagina tunnel," she said, adding: "I come in here to create. I feel inspired in the vagina tunnel."
Delevingne recalled her mother's saying while giving the home tour and noted: "She used to tell us, 'If you say you're bored, then you are boring.'"
The 1930s built mansion was black and white before Delevingne hired architect Nicolò Bini to make the changes according to her taste. She revealed that Bini helped her use her favorite blue shade in her kitchen and that the mansion's rooms are covered with Gucci wallpaper.
"My work requires me to put on many different hats and costumes," she told the outlet. "I love slipping into these various characters, so I wanted my home to reflect lots of different themes and moods."
"I love games — charades, beer pong, poker, Cards Against Humanity, tug-of-war, whatever feels fun," she said while showcasing the home's gaming section in the video. "When my friends come over, the house turns into an obstacle course. It's like an indoor/outdoor playground by way of Alice in Wonderland. If I'm having a bad day, I just hop in the ball pit. You can't really cry in a ball pit."
Talking about Delevingne's "fantasy-filled" mansion, Bini said: "Cara is a creature of pure delight… This place is her ultimate expression of home—a Cara-style fantasy filled with references to the many things that turn her on."
Delevingne was last seen in "Life in a Year," which is currently streaming on Amazon Prime Video. The movie starred Jaden Smith, Cuba Gooding Jr., and Chris D'Elia in key roles.
She will be next seen in the "Women's stories," a movie starring Eva Longoria, Jacqueline Fernandez, Margherita Buy, and Marcia Gay Harden.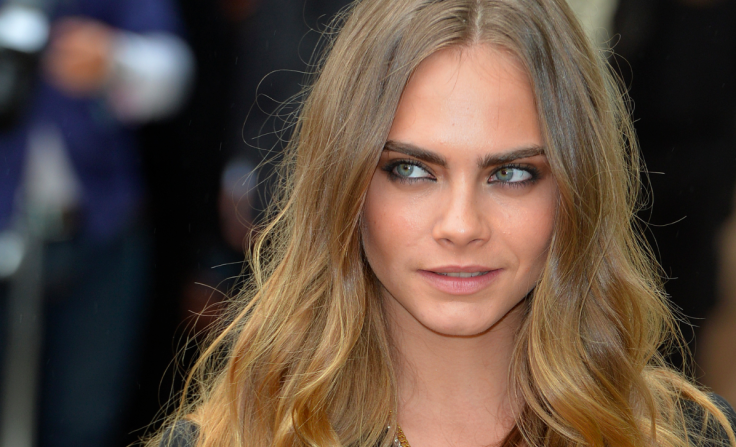 © Copyright IBTimes 2023. All rights reserved.