Cardi B Wins Million-Dollar Defamation Lawsuit Against YouTuber Tasha K
Cardi B has been awarded $1.25 million in damages after winning a lawsuit against a YouTuber who was accused of launching a "malicious campaign" against her.
After a two-week trial in a federal court in Georgia, a jury sided with Cardi on Monday and issued a verdict saying the accusations made by Latasha Kebe, more commonly known as Tasha K, were indeed hurtful to the rapper's reputation, reported Billboard.
Kebe was found liable for defamation, invasion of privacy and intentional infliction of emotional distress after claiming in her posts that Cardi got infected with herpes and used illegal drugs, among other nasty accusations.
The amount awarded to the "WAP" artist could go higher, according to the outlet. The parties are set to go back to court Tuesday to decide on possible punitive damages and reimbursement of Cardi's legal fees.
Cardi, whose real name is Belcalis Almánzar, sued Kebe in 2019 over videos that also claimed she used to work as a prostitute and had cheated on her husband, Offset. The Grammy-winning artist noted in the lawsuit that the YouTuber's videos earned millions of views, according to Rolling Stone.
Both women took the stand when the trial kicked off on Jan. 10 in Georgia. Cardi testified that she felt "suicidal" due to videos and said, "Only an evil person could do that sh-t."
The rapper also told jurors that severe stress caused her weight to fluctuate and led to issues in her personal relationships.
Cardi then testified on Jan. 13, saying the YouTuber's videos had been so hurtful that she struggled to be intimate with her husband and decided to seek therapy as a result.
Kebe, who uploads videos on the channel "unWinewithTashaK," initially admitted that she knowingly published lies about the rapper. But the YouTuber recanted her statement when she was examined by her own attorneys during the trial.
Cardi's camp didn't have an immediate comment on the verdict, but the rapper shared an old photo of herself with a woman who appeared to be her grandmother. In the caption, she noted, "My queen, thank you for hearing my prayers… Only you know those nights that I cried to you feeling hopeless and tired even when it seems like I have the world on my hands."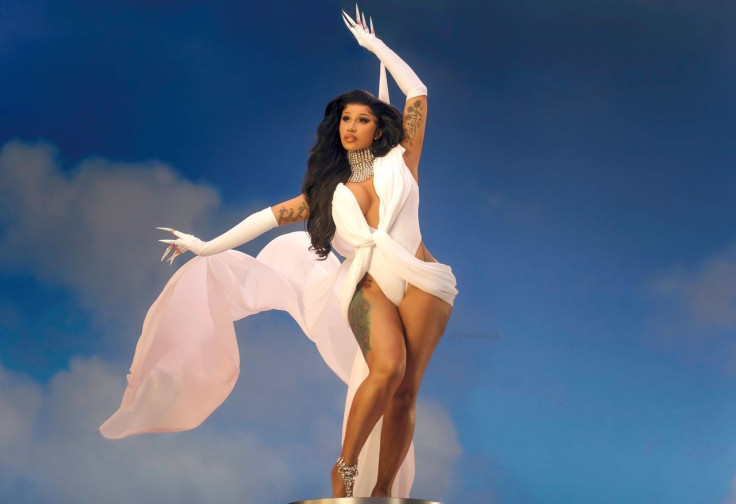 © Copyright IBTimes 2023. All rights reserved.