Carla Bruni-Sarkozy is 'Superstitious' About Pregnancy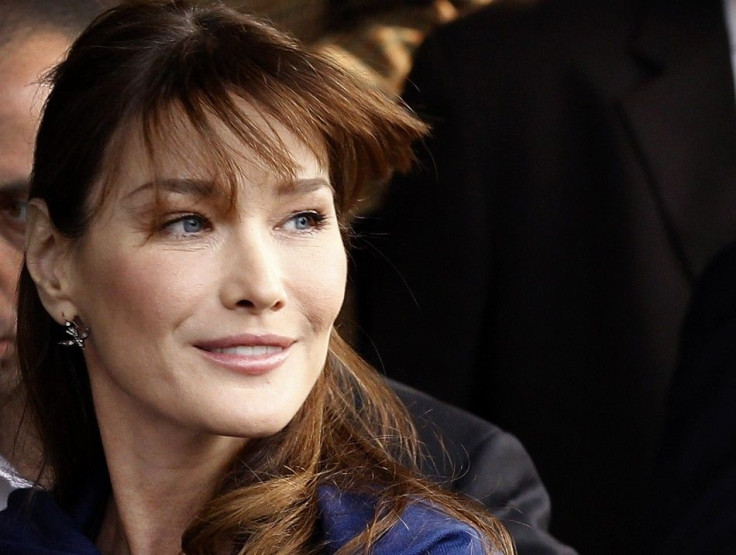 Carla Bruni-Sarkozy recently revealed that she has remained mum about her pregnancy because she is superstitious about the whole ordeal.
I'm superstitious, so yes, I've been very careful . . . but there isn't much to say. So many women are expecting children and giving birth, and it's so uninteresting for French people, the first lady of France told the BBC.
It's great news for me, but it's also something very banal, Bruni-Sarkozy added.
In the radio interview, which BBC will broadcast in full on Tuesday, the 43-year-old actress and former supermodel also revealed how she fell for the French president, Nicolas Sarkozy.
When I met him, walking around the garden . . . he keeps giving me all these flowers' names. He knows all the Latin names, all these details about tulips and roses. I said to myself: 'My God, I must marry this man, he's the president and knows everything about flowers as well. This is incredible,' she told the BBC.
The rare interview with France's first lady comes just weeks after Bruni-Sarkozy stated that photos of the new child will not be made public.
I understand the media interest, and I don't see any inconvenient in it for myself or my husband, but when it concerns the children, it's not impossible . . . I will do everything to protect this infant, and I'll be absolutely rigorous. I will never show photos of this child. I will never expose this child, Bruni-Sarkozy told French program Sept A Huit.
Bruni-Sarkozy, who appeared in Woody Allen's Midnight in Paris earlier this year, is due later this fall. She also has a 10-year-old son, Aurelien, from a previous relationship.
© Copyright IBTimes 2023. All rights reserved.