Carly Aquilino, Pete Davidson Update: 'Girl Code' Star Celebrates 'SNL' Boyfriend On Instagram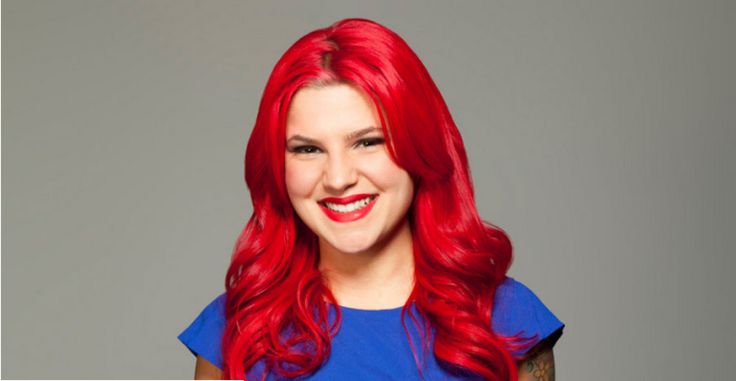 Carly Aquilino of MTV's "Girl Code" isn't shy about flaunting her relationship with fellow comedian Pete Davidson. The couple have been together for more than a year and Aquilino has the Instagram pictures to prove it.
"Wubbie alert," Aquilino, 24, captioned her most recent "couples selfie" with Davidson, who at 21 is the youngest member of the current "Saturday Night Live" cast. The post received nearly 20,000 likes from her 495,000 followers.
She also likes to pose for Snapchat photos with her beau. The comedian saved one of the images and posted it to Instagram. "Last night we 8 a lot," she said about their mid-July date.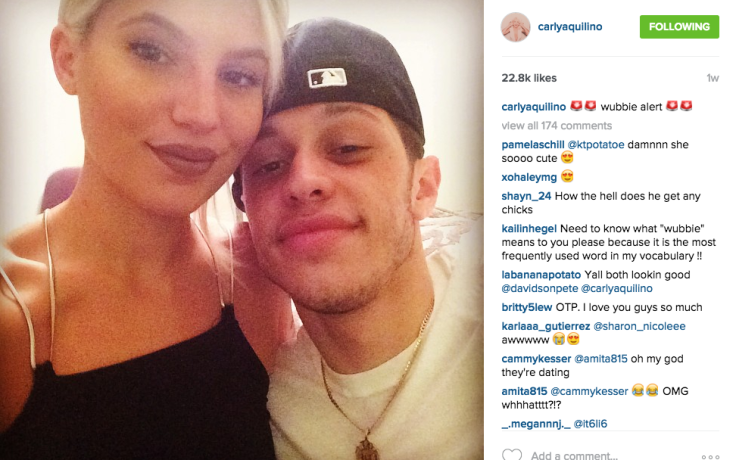 The "Girl Code" star gave advice for dating a comedian in an interview with TV Insider in June. "It's just good to be best friends," she said. "That's the advice I would give to anyone in any relationship."
Aquilino, a New York native, was previously known for her fiery red hair, but she now sports a platinum blond 'do that rivals the locks of No Doubt singer Gwen Stefani. But hair color isn't the only thing Aquilino has changed in the past year. She also changed boyfriends.
Before she was with Davidson, Aquilino dated "Guy Code" star Chris Distefano. It's not clear why the two split, but at the time, Aquilino made it clear she was grieving the end of the relationship. She posted cryptic quotes and breakup memes. During a February 2014 panel with students from Slippery Rock University in Pennsylvania, Aquilino laughed awkwardly when asked if she and Distefano were still together and said they remained close friends.
"Girl Code" airs on Wednesdays on MTV at 10 p.m. EDT.
Follow me on Twitter @mariamzzarella
© Copyright IBTimes 2023. All rights reserved.